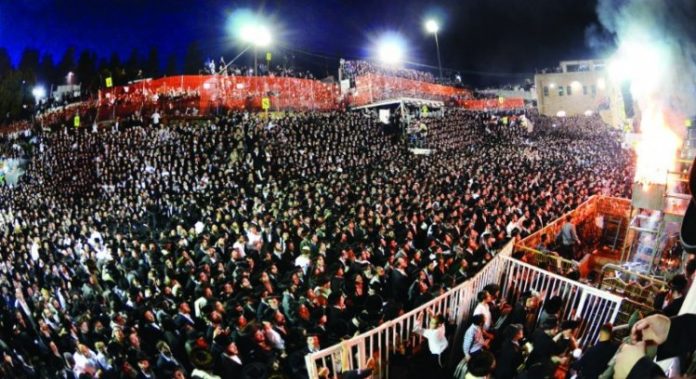 Bnei Brak residents who tried buying Israel Railway tickets to Meron for Lag B'Omer on Tuesday were somewhat surprised and angered when they were told there are no more tickets available.
It has been in the works for years, and finally, this year, Israel Railways announced it was going to run special trains to Carmiel for Lag B'Omer, and from there, there will be shuttles to the tziyun of the Rashbi in Meron.
The Ministry of Transportation did announce the unique service, running special express trains for Lag B'Omer, and it did state the number of tickets would be limited, however, it appears the Bnei Brak residents believed that on Tuesday, it would still be early enough to purchase tickets. However, this was not the case as they are sold out. The 600-ticket limit means that they are running trains with fewer cars to Carmiel for Lag B'Omer based on the previously announced schedule of trains for if they were running regular length trains, there would be sufficient space for more than 600 passengers.
[A First: Round-The-Clock Train Service To The Tziyun Of The Rashbi For Lag B'Omer]
When asked to respond, officials from Israel Railway explain that the Ministry of Transportation has limited ticket sales to 600 per train for "safety and security" reasons and all of the trains that are allocated are sold out.
For now, Bnei Brak residents will have to hope to be able to buy a ticket on one of the over 2000 buses that will be running to and from Meron for Lag B'Omer. Roads into Meron are closed to private vehicles, with the exception of emergency vehicles and those with special VIP permits such as some elected officials, rabbonim and admorim.
(YWN Israel Desk – Jerusalem)