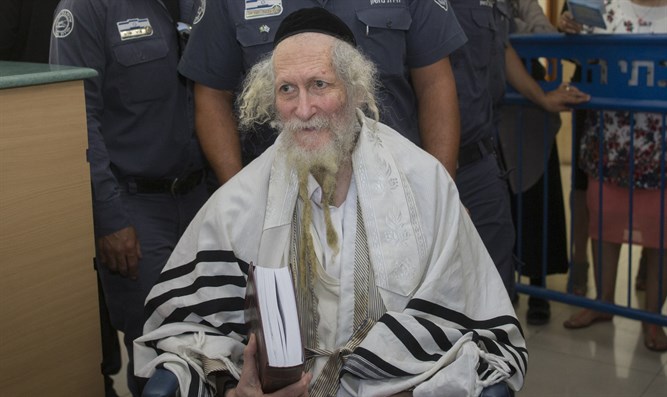 Rabbi Eliezer Berland, the leader of the Shuvu Banim movement, was hospitalized over Shabbos.
Berland was reportedly not feeling well the past week, and on Shabbos he nearly fainted, prompting his hospitalization at Hadassah Ein Kerem in Jerusalem. He is undergoing tests.
Many of his followers gathered at the Kosel to Daven for him at midnight on Motzei Shabbos.
Berland, who was released from prison last year after a sentence on charges of assaulting female followers, leads a Breslov-breakoff which focuses on outreach to secular Israelis. He has long been rumored to demand exorbitant donations in exchange for blessings and promises to heal the sick.
[Shocking Video Of Rabbi Berland Surfaces; Followers Defend It As 'Miraculous Healing Technique']
Two years ago, Berland pleaded guilty to assaulting multiple victims. He had first fled Israel and traveled from country to country, thus avoiding extradition to Israel, where a warrant for his arrest had been issued. He spent time in the United States, Italy, Switzerland, Morocco, Egypt, Zimbabwe, and Johannesburg before being arrested and extradited to Israel where he faced the law.
His followers claim that Berland willingly took upon himself this disgrace, suffering, and exile, "which spiritually protects the Jewish People from heavenly decrees of annihilation". It should be noted that audio footage was released where Berland was talking to his attorney about the details of one of his assaults.
Despite the horrific charges and the guilty plea, he continues to be a celebrity-rabbi, attracting thousands of people.
[In Recording, Rabbi Berland Boasts of Receiving $80K Donation While Only Requesting $18K]
(YWN Israel Desk – Jerusalem)