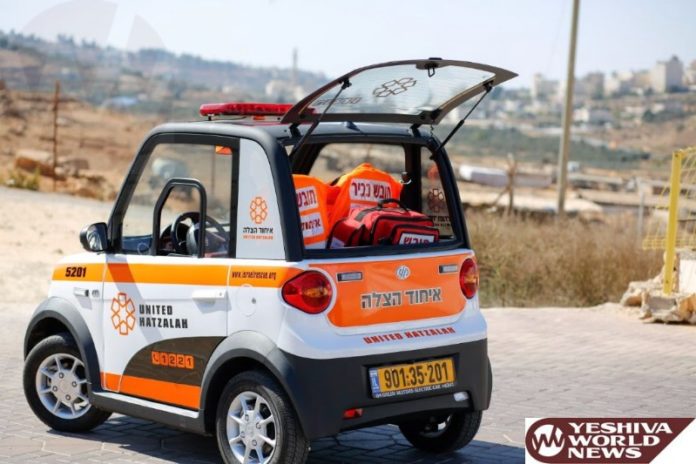 A 78-year-old man was R"L killed in his apartment on Sunday after he was severely injured while working with an electrical saw. The incident occurred on Hakaneh Street in Hadera. Volunteers from United Hatzalah and ambulance teams from Magen David Adom responded to the incident, however, medical teams were forced to pronounce the man's death at the scene due to the severity of his injuries.
The emergency alert came in at around 5:30 p.m. to first response agencies who rushed to the scene.
Based on the initial report from the scene, the man was attempting to undertake some basic repairs around his house, but at some point was seriously injured in the process.
Medical teams attempted to stabilize the man prior to transporting him to the hospital, however, they were unable to save the man's life.
His name was not released.
(YWN Israel Desk – Jerusalem)