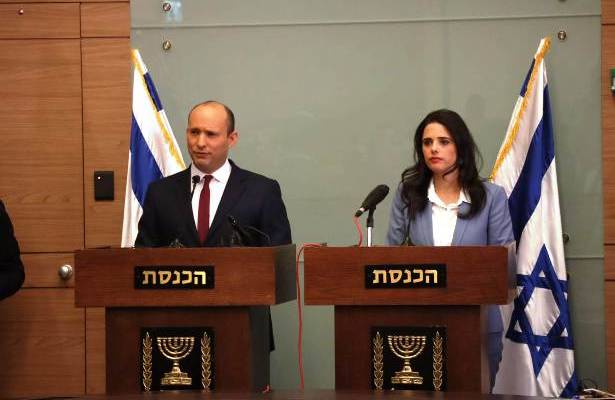 It is a blow to the man who has announced he will be prime minister following the era of Prime Minister Binyamin Netanyahu, but the polls have spoken and it appears that Ayelet Shaked will head the New Right party and Naftali Bennet, the current party leader, will take her number two position. Shaked maintains a clear lead against Bennet in recent polls, remaining the most popular dati leumi candidate.
According to the Yediot Achronot report, sources close to the two are reporting that it appears the two will change position, but a final decision is yet to be announced. Bennet is already quoted saying in closed conversation with persons close to him that he can see such a reality, that he and Shaked will change position.
According to journalist Michael Shemesh of KAN News, persons in the chardal (dati leumi torani ) community who follow HaGaon Rav Tzvi Yisrael Tau Shlita have informed URWP Chairman Rav Rafi Peretz that if he teams with Bennet and Shaked, they will not vote for the party and the rav will instruct his talmidim to refrain from voting in the upcoming election.
(YWN Israel Desk – Jerusalem)