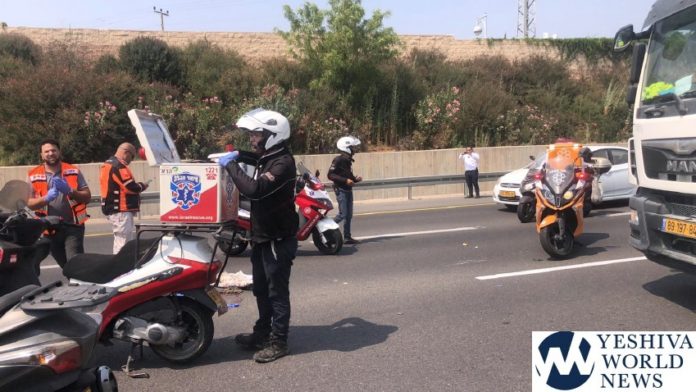 United Hatzalah and Magen David Adom EMTs and paramedics responded to a motor vehicle accident that occurred a on Sunday afternoon on Highway 471 near the Zerubavel Interchange.
An electric bicycle rider was critically injured when his bicycle collided with a car and first responders performed CPR on him in an attempt to resuscitate him at the scene.
United Hatzalah EMT Araleh Klein said: "Together with an ambulance team from United Hatzalah we performed CPR on the electric bicycle rider at the scene who was suffering from a full-system trauma. He was taken to the hospital for further treatment and care while still undergoing CPR. He was in critical condition."
MDA EMT Moti Yisraelovich added that when he arrived, he saw the approximately 20-year-old male on the ground in cardiac arrest, having suffered multi-system trauma. He was transported to the hospital as CPR continued, listed in critical condition.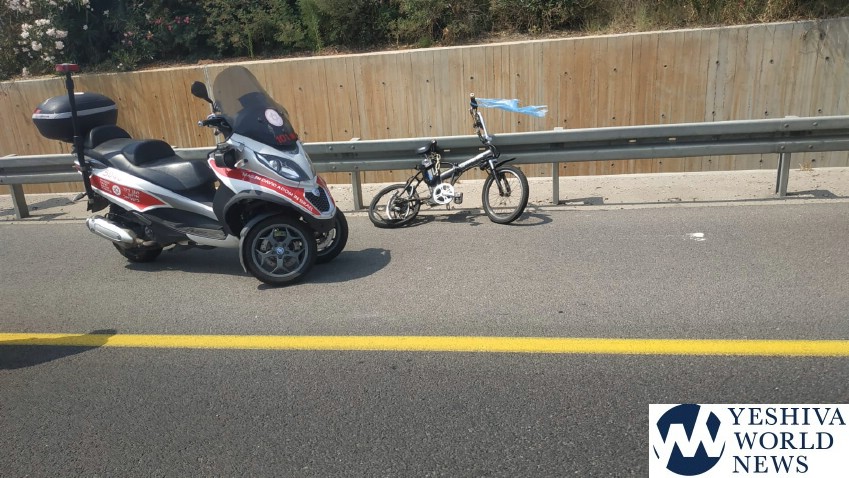 (YWN Israel Desk – Jerusalem/photo credit: United Hatzalah & MDA Spokesman Units)