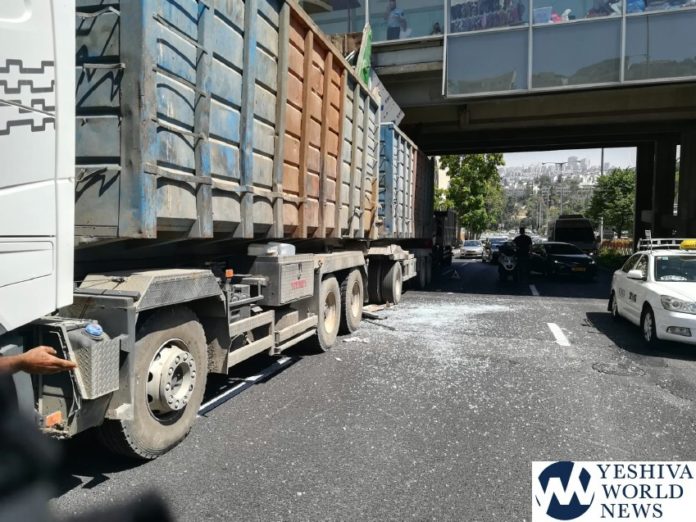 A truck carrying a large load, traveling on Golda Meir Blvd. in Jerusalem on Sunday afternoon, struck the pedestrian bridge near the Ramot Shopping Center as the load was too high to pass under the bridge.
Two lanes of traffic were shut down following the incident and police detained the driver for questioning and to test him for alcohol and drug levels in his blood.
Engineers were summoned to determine if the pedestrian bridge's structural integrity was compromised.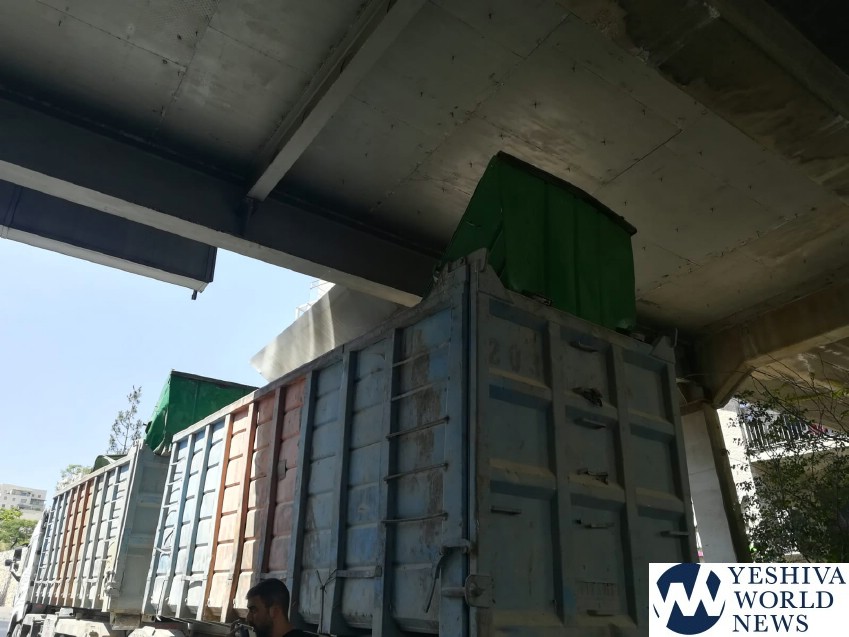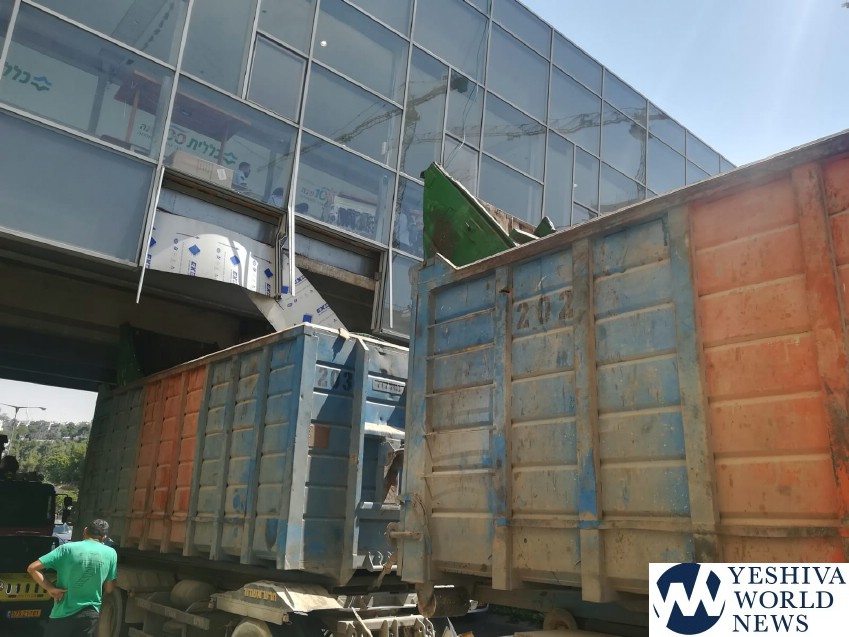 (YWN Israel Desk – Jerusalem/Photo Credit: קבוצת רוטרניק)