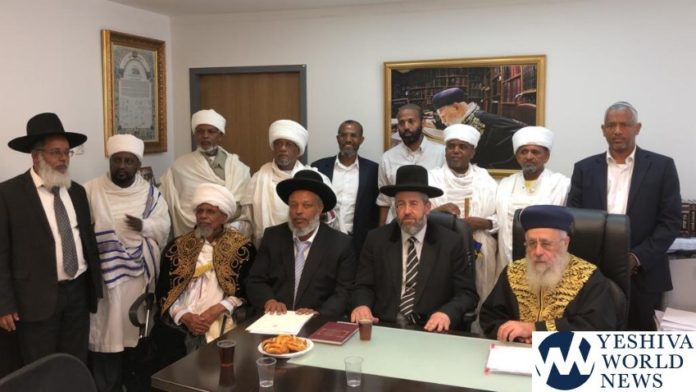 The Chief Rabbis of Israel, HaRav Dovid Lau and Rishon L'Tzion HaGaon HaRav Yitzchak Yosef Shlita met with the Chief Rabbi of the Ethiopian community in Israel, Rabbi Reuven Wabeshet (וובשת) together with community leaders and agreement was reached to calm the situation after the violent demonstrations as well as ending the violent protests.
The protests were the response to the shooting death of a member of the community, 18-year-old Solomon Takka, who was fatally shot by an off-duty policeman despite being unarmed. The Chief Rabbis noted that the Chief Rabbinate will work at any time to resolve all the issues facing the Ethiopian community through dialogue and mutual understanding.
In addition, the rabbonim assured the community that they would appeal to all the law enforcement authorities to exercise restraint and tolerance towards the community carrying out protests as well as working towards easing the protestors who participated in the demonstrations this week. Hearing this, community leaders agreed to work to calm the situation.
Rishon L'Tzion Rav Yosef said at the end of the meeting: "We call on the Ethiopian community to hold the protest peacefully and call upon the police to act with restraint towards the members of the community who are hurting their pain at the discrimination against the community."
Chief Rabbi Lau said: "I understand the harsh feelings of members of the community following the feelings of discrimination that have increased with the tragic death of Solomon Takka. Unfortunately, there are young people who take the pain to places of violence against civilians and the security forces. We are brothers and the right way to solve the problems is through mutual dialogue while respecting others."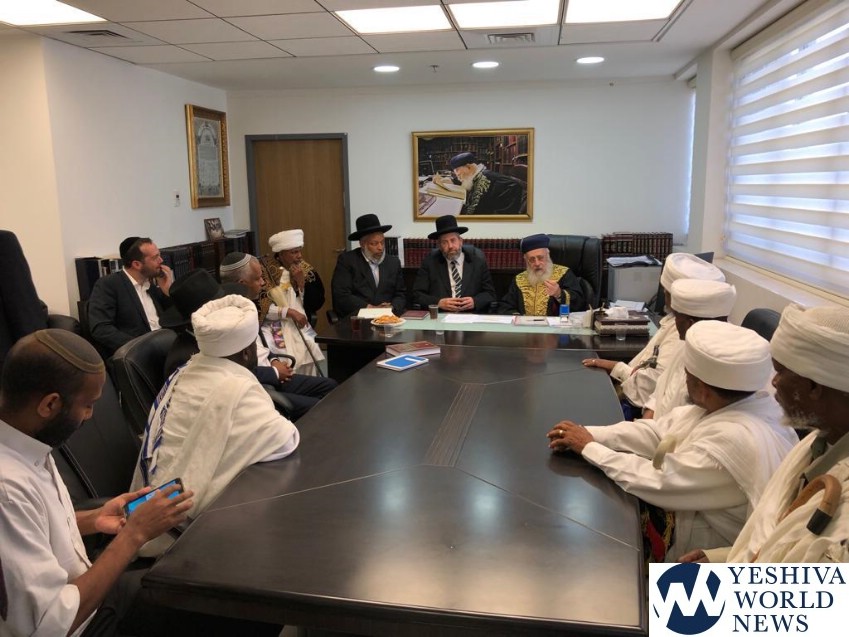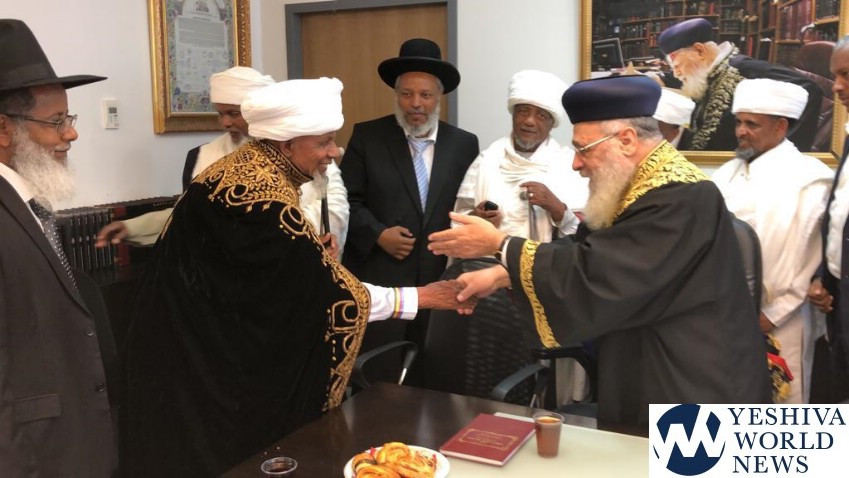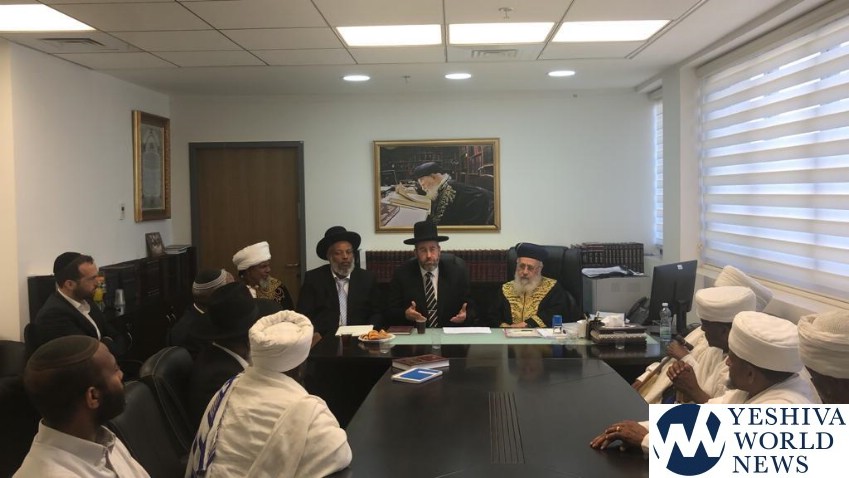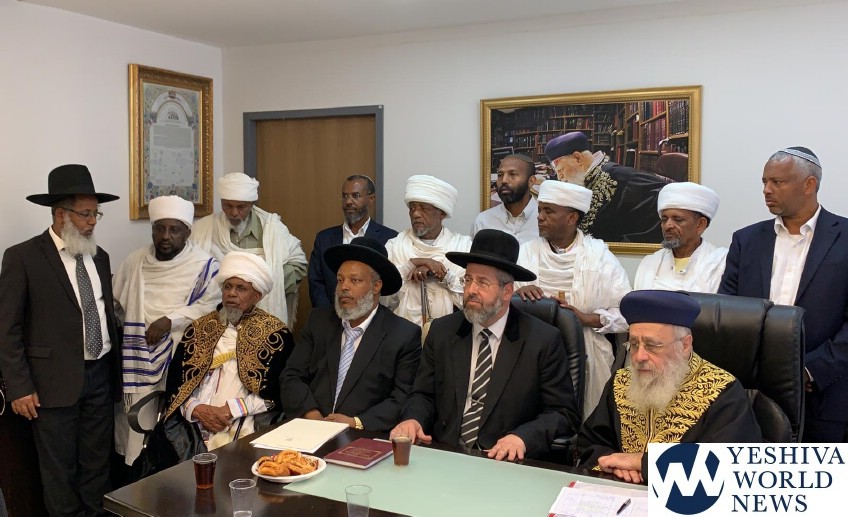 (YWN Israel Desk – Jerusalem/Photo Credit: קבוצת רוטרניק)