Protests by the Ethiopian community over the killing of a teenager in Haifa by an off-duty policeman resumed Wednesday evening, as police forces throughout the country braced to prevent the massive traffic jams caused a day earlier by protesters blocking central arteries, highways and junctions.
On Wednesday morning protest leaders announced they will resume later today, in areas around Israel, including Ben-Gurion International Airport and outside the home of Prime Minister Netanyahu in Caesarea.
But Wednesday's demonstrations appeared calmer than those of the previous night, when outrage over the killing touched off violent clashes, with demonstrators attacking police and vandalizing vehicles in response to what they see as ongoing police brutality.
Protests are quieting down around the country, possibly in response to the call by the Tekah family to stop the demonstrations until after Shiva ends on Sunday.
The protests were sparked by the fatal weekend shooting of unarmed 18-year-old Solomon Takka by a policeman. Takka, who was unarmed, was shot by an off-duty policeman who explained he felt threatened when some threw rocks at him. The family of the deceased insist he was not involved in the rock-throwing.
Police announced that 136 persons were arrested and 111 were injured, most sustaining light injury. As seen in the footage from yesterday, protesters turned over and set police cars ablaze, and indiscriminately damaged property and attacked passersby. KAN11 News reports this morning there are also reports that live gunfire was directed at police. Police on Wednesday announce they will not permit a repeat of the violence seen on Tuesday.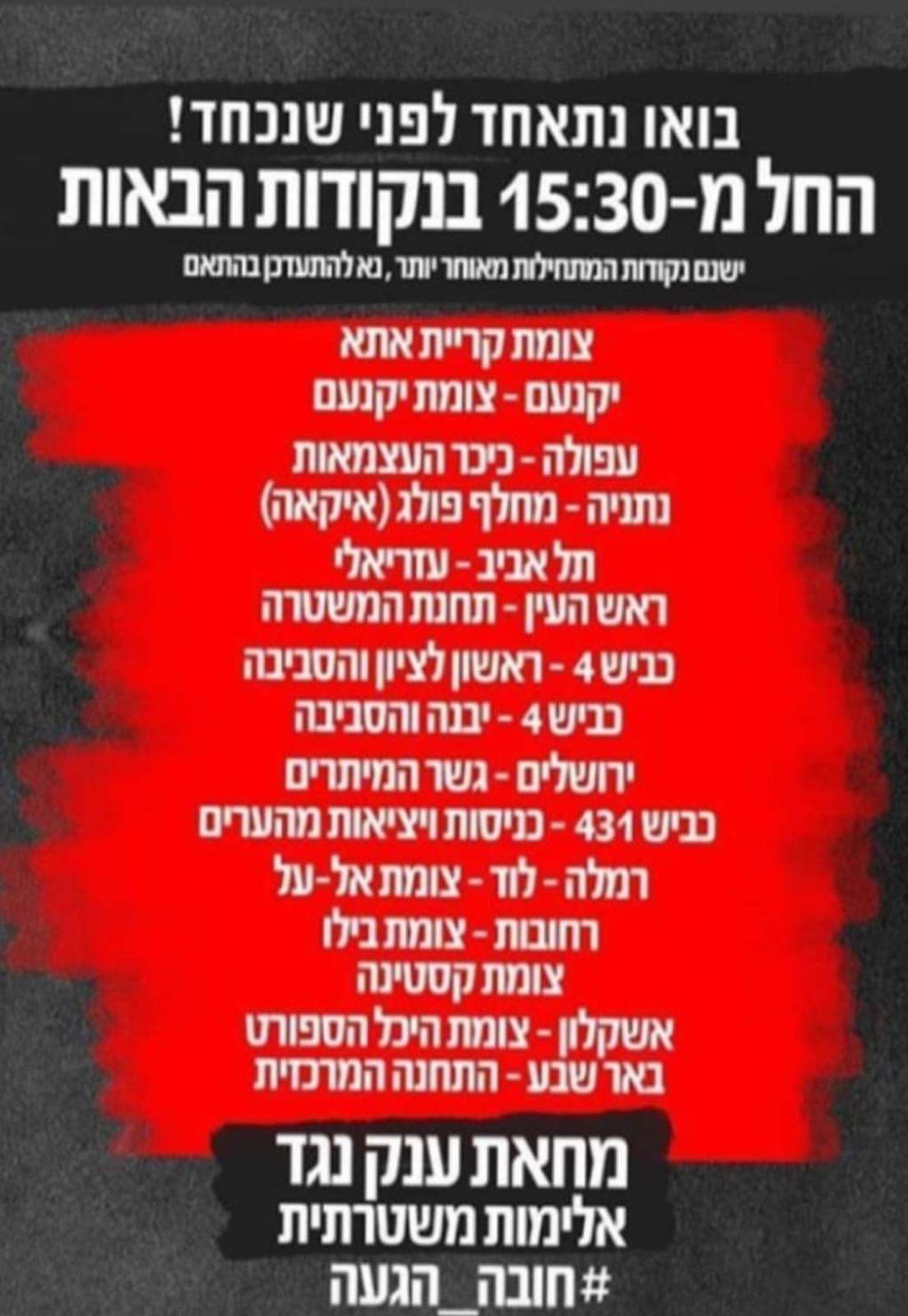 MDA reports EMTs and paramedics provided medical treatment to a total of 83 injured, including 47 police officers, 26 demonstrators, 9 bystanders and 1 firefighter. Five of the injured were evacuated in moderate condition and the rest were mildly injured. In addition, MDA teams treated civilians who had been stuck for hours in traffic jams and were in need help. During the demonstrations, 6 MDA ambulances and MICUs, and 4 emergency Medicycles were damaged as a result of stone throwing.
There was a significant increase in calls to MDA 101 dispatch center, beginning in the afternoon. Dozens of ambulances and about 50 emergency Medicycles from the MDA First Responder unit were reinforced and sent as reinforcements to protest areas.
Takka was laid to rest on Tuesday afternoon, with friends explaining he was planning to enlist in the IDF in the near future. The policeman who fired the fatal shots has been suspended and the Justice Ministry's Police Investigations Unit is probing the fatal incident.
Prime Minister Netanyahu issued the following statement on Tuesday: "We all mourn the tragic death of young Solomon Tekka. We embrace the family. We embrace the Ethiopian community. It is dear to me; it is dear to us. These are not mere words.
"I know that there are problems that need to be solved. We have worked hard and need to work more to solve them. But I ask of you one thing. Stop blocking the roads. We are a nation of law; we will not tolerate the blocking of roads. I ask you, let us solve the problems together while upholding the law."
(YWN Israel Desk – Jerusalem)