Fires are being reported around Israel, the result of the extreme hot and dry climate accompanying the sharav heatwave around Israel today, Wednesday, July 17, 2019. Large fires are reported in both the Haifa and Shomron districts. Residents are being evacuated from their homes in Ramat Pinchas, Shavei Shomron, Arara and Katzir.
A large fire is out of control near Aderet, south of Beit Shemesh. Fire commanders determined there is a danger to the homes closed to the fire and they are being evacuated. There is another fire in Rogalit (N'vei Michael). Over ten fire apparatus and fire planes are working to prevent the spread of the fire and to bring it under control. They are trying to create a fire line to prevent the spread of the fire. It has been decided to evacuate the residents of both communities with the assistance of police.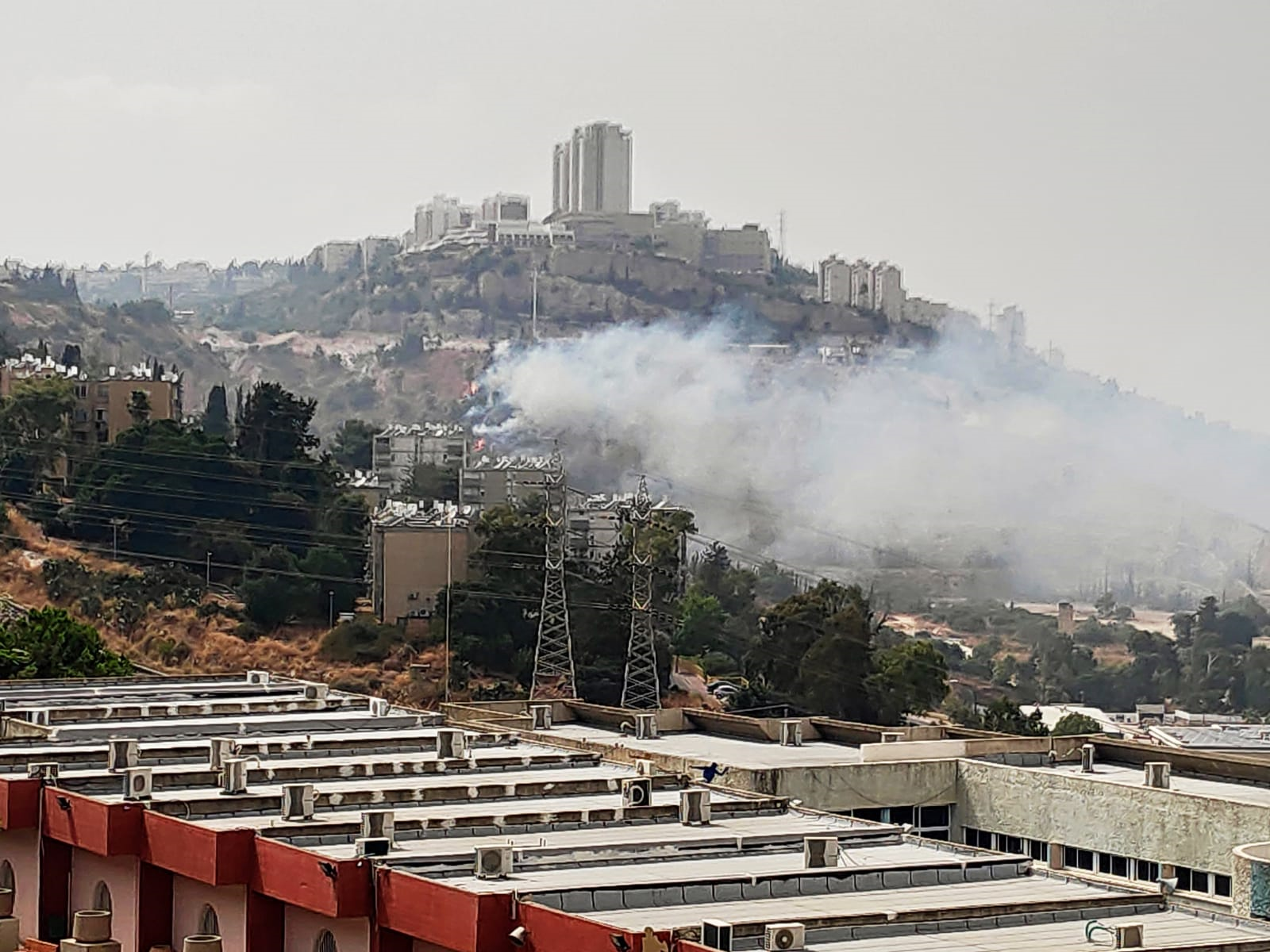 In the Hadera area, there is a large fire burning out of control in the Bartaa Forest. Preparations are taking place to evacuate some residents of Katzir and Arara.
There is also a report from Route 4, as a fire is burning out of control in Ramat Pinchas. According to reports, at least one home is up in flames. Once again, preparations to evacuate residents are ongoing.
In Shavei Shomron, a large fire is burning out of control. The fire department has called to evacuate residents.
In the Haifa area there are also fires burning out of control. On the Bar Yehuda – Nesher Road and between Check Post Junction and the Dori Mordot N'vei Sha'anan area. 15 fire units are operating at those fires.
The fires have impacted traffic on the following roads:
• Route 40 from Nachalim to Beirot Yitzchak in both directions
• Route 42 from Ashdod Junction to Gederot communities in both directions
• Route 461 from Mesubim Interchange to Savion is closed in both directions
• Route 57 from Kfar Yona to Beit Lid Junction is blocked in both directions
In southern Israel, it is reported that at least three fires were started as a result of balloons launched from Gaza.
Israel Police is operating in all those areas. B'chasdei Hashem, at present, there are no reports of injuries.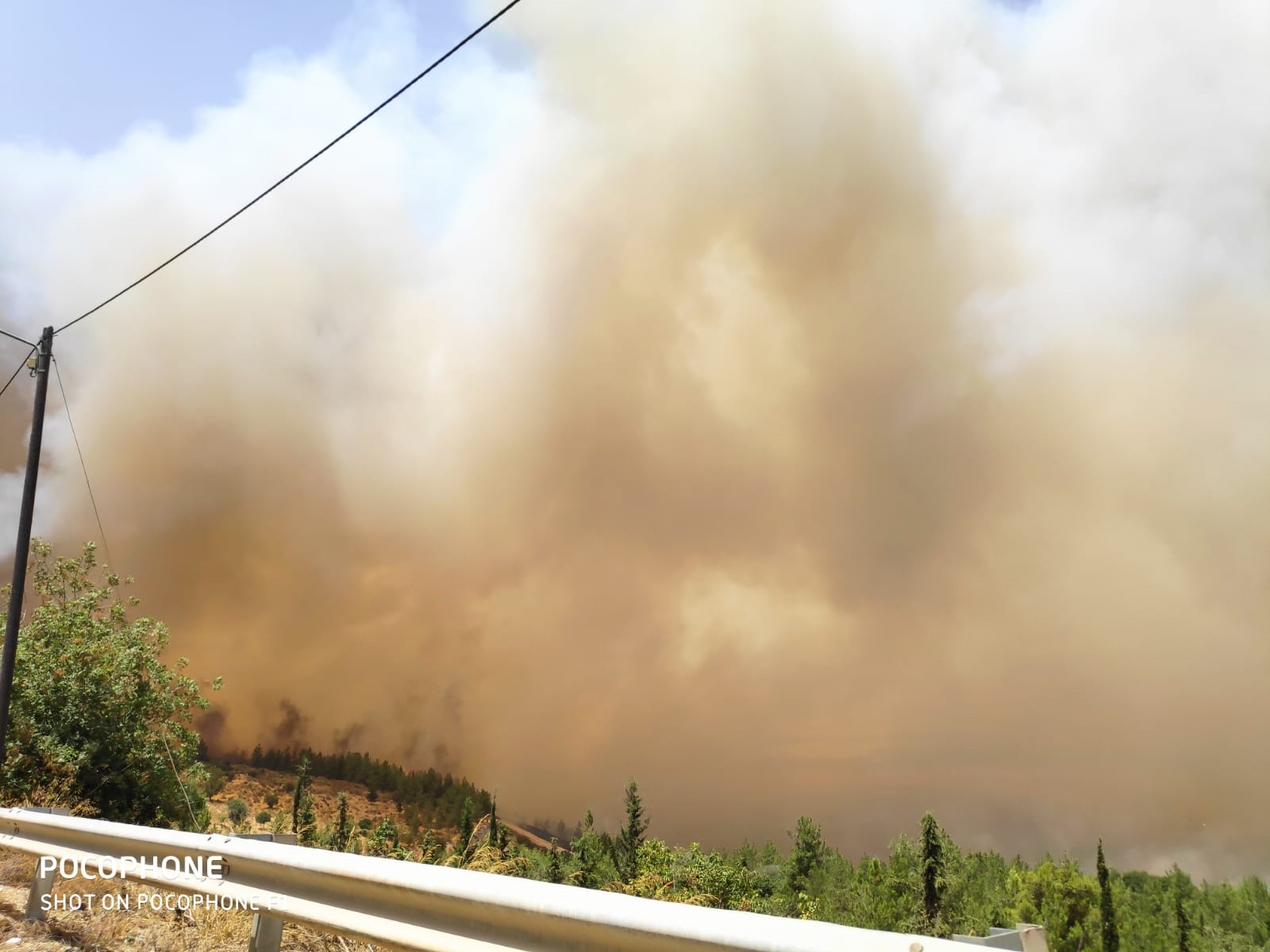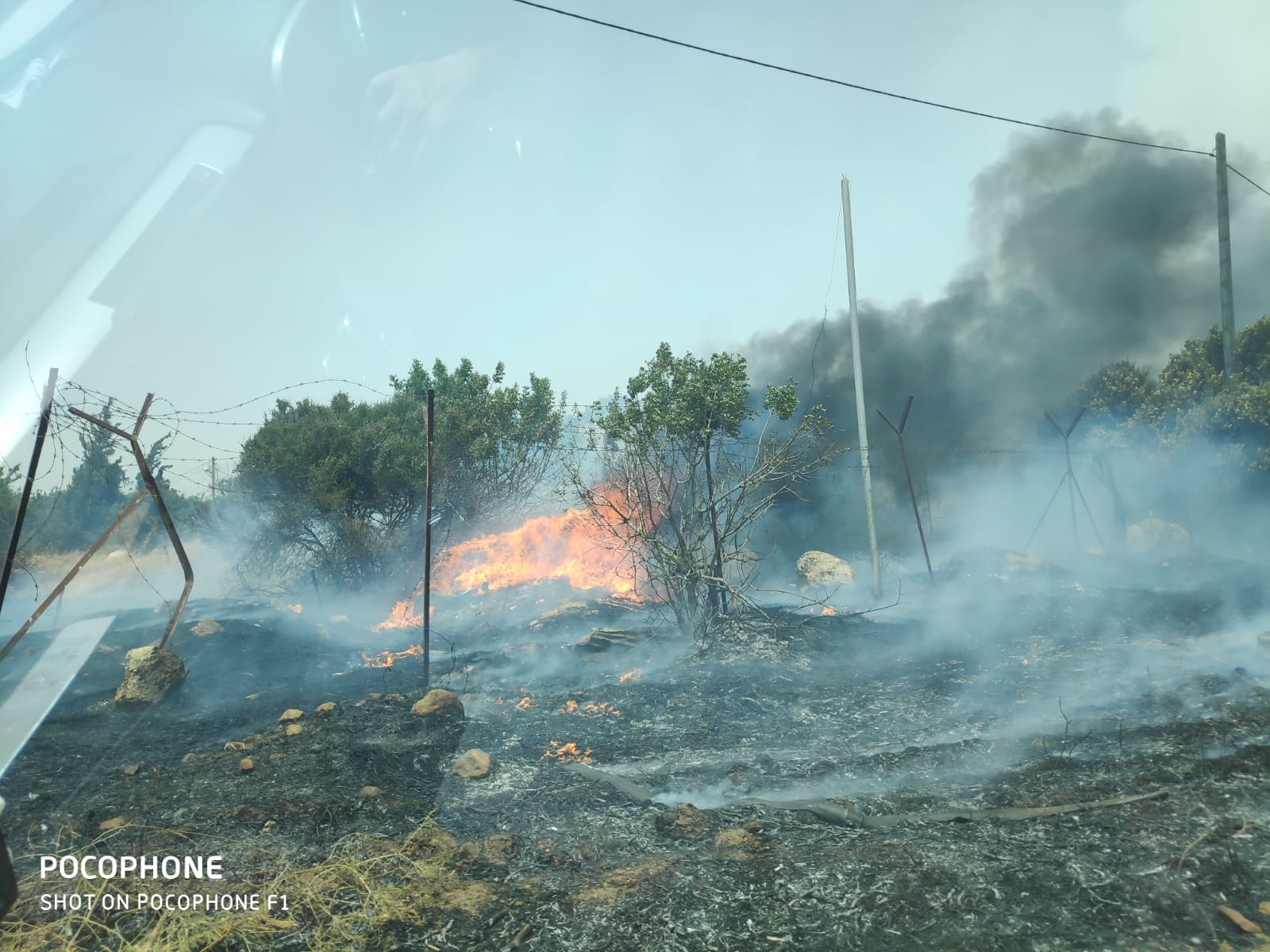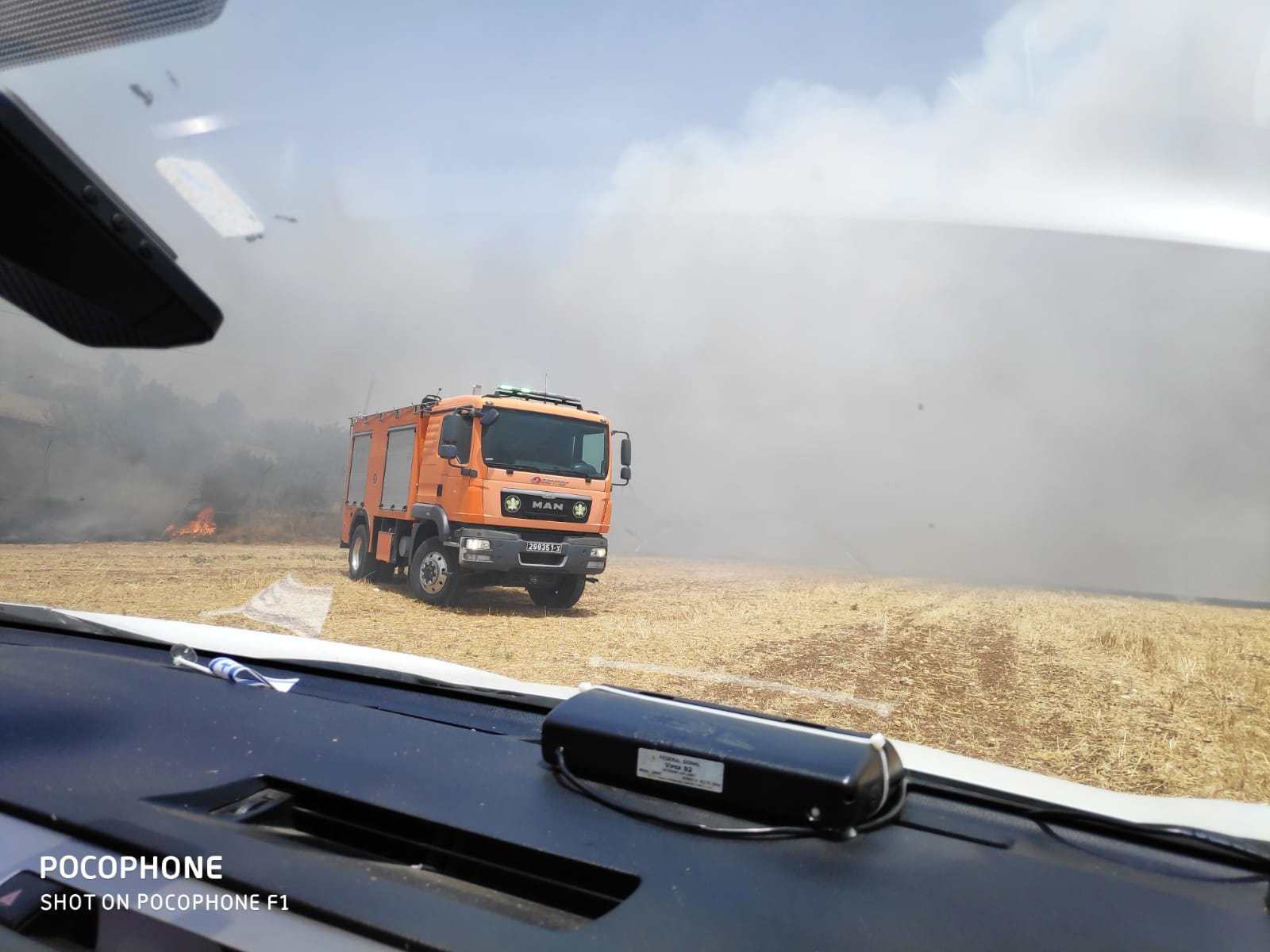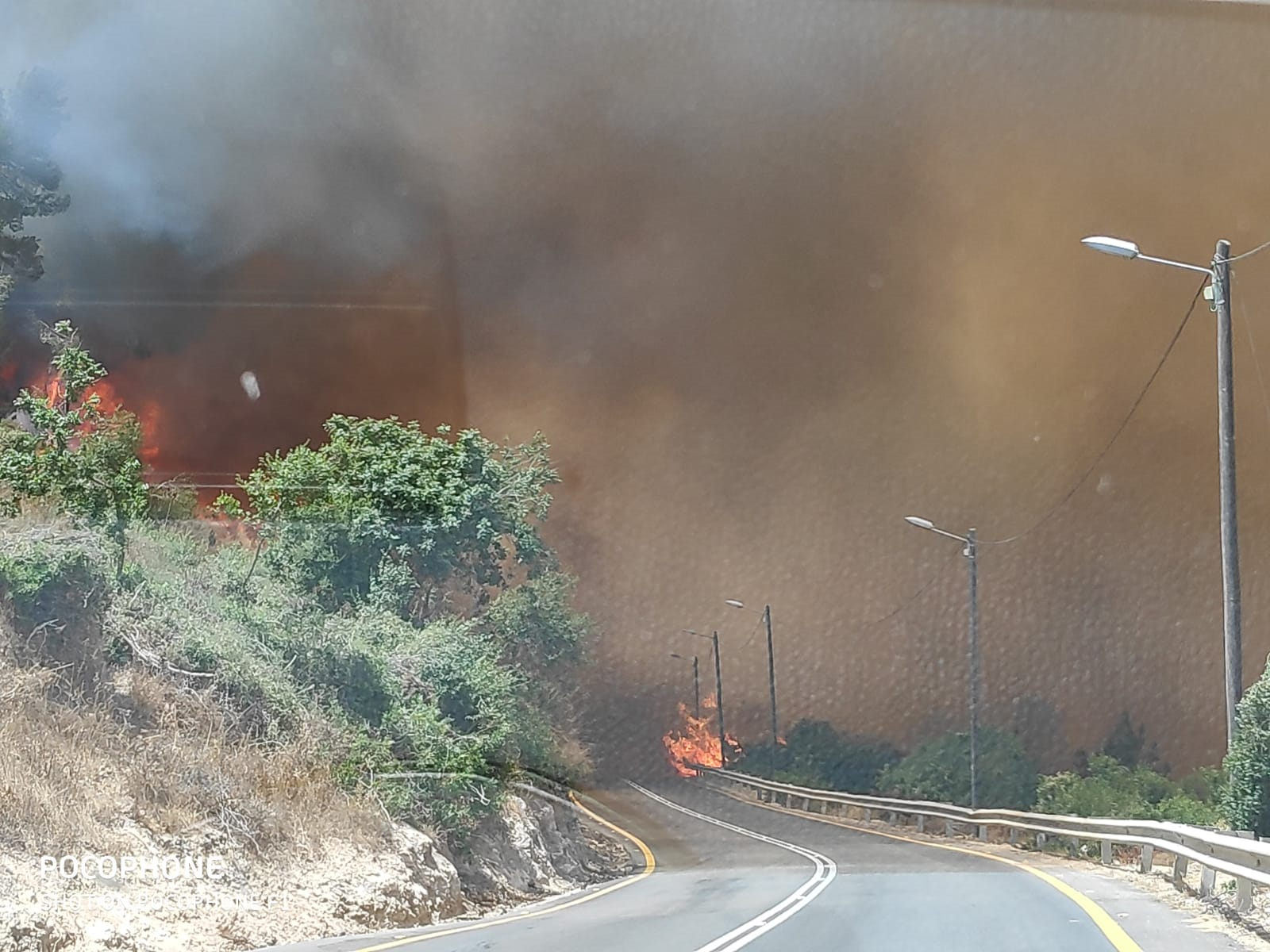 (YWN Israel Desk – Jerusalem/Photo Credit: Jerusalem district fire spokesman unit)