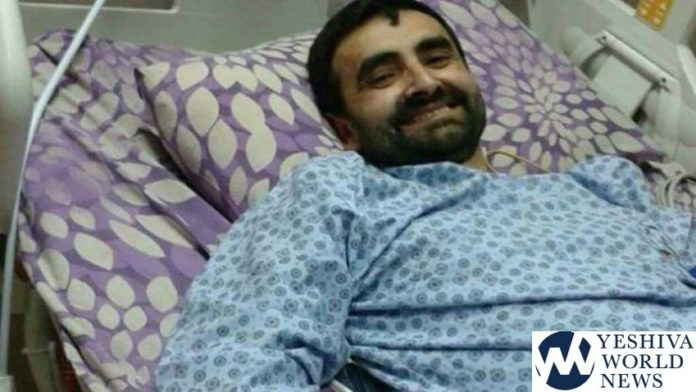 A website affiliated with Hezbollah, AlahedNews, reports that the death of 47-year-old Palestinian prison, Bassam al-Sayeh, in Assaf HaRofeh Hospital in Rishon L'Tzion, is the result of negligence. Al-Sayeh, a resident of Shechem, was arrested by Israel in October 2015.
Al-Sayeh died on Sunday of leukemia but the website blames "the Zionist prison authorities for his deteriorating health" accusing Israel of ignoring numerous calls for his release due to his illness.
The report adds the physicians administering chemotherapy to him are "incompetent" and he died as a result of a number of causes, including pulmonary edema and cirrhosis.
Following the death of a prisoner in an Israeli jail due to complications in January 2018, the head of the Palestinian Authority's Committee for Prisoners' Affairs, Issa Qaraqe, said in a statement that Palestinian prisoners need international protection, demanding concrete measures to bring the Tel Aviv regime before the International Criminal Court.
(YWN Israel Desk – Jerusalem)