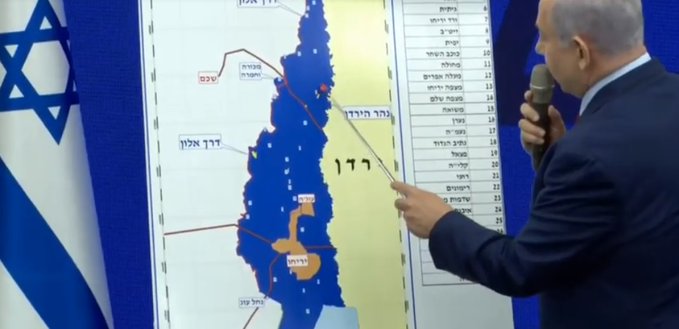 Israeli PM Netanyahu has just announced that if he is elected as Prime Minister in next weeke elections, he is going to annex settlements in the West Bank & strategic areas in coordination with Trump administration.
Tuesday's announcement by Prime Minister Benjamin Netanyahu appeared to be aimed at shoring up support of hard-line nationalist voters.
Netanyahu is in a tight race and has turned to a series of dramatic announcements in recent days as part of a frantic effort to mobilize his supporters.
Netanyahu says Israel must lay out its vision as President Donald Trump prepares to unveil his Mideast peace plan.
*****SIGN UP NOW —- GET YOUR NEWS IN RECORD TIME***** Make sure you are one of the more than 22,000 that signed up to YWN WhatsApp Status to receive news in live time. Click this link – or send a message to 1-888-4-YW-NEWS (888-499-6397) – to see our status posts*****
(AP)