Yahadut Hatorah MK Yitzchak Pindrus, the son of American parents, released a letter to the English-speaking tzibur ahead of Election Day next week, well-aware of the importance of the election regarding the future future for the chareidi tzibur.
There is a fear, based on polls and the current political realities, that voters may be complacent and voter turnout many predict will be lower than in the April 2019 election.
Pindrus ends the letter with, "I implore you to recognize the desperate state of affairs and realize that each of our delegates in the Knesset means that we have one more voice representing our heritage, our lineage and our future. I beg you to stand together, stand strong and stand with us as I and the members of Yahadut Hatorah fight for the future of Am Yisrael and Eretz Yisrael".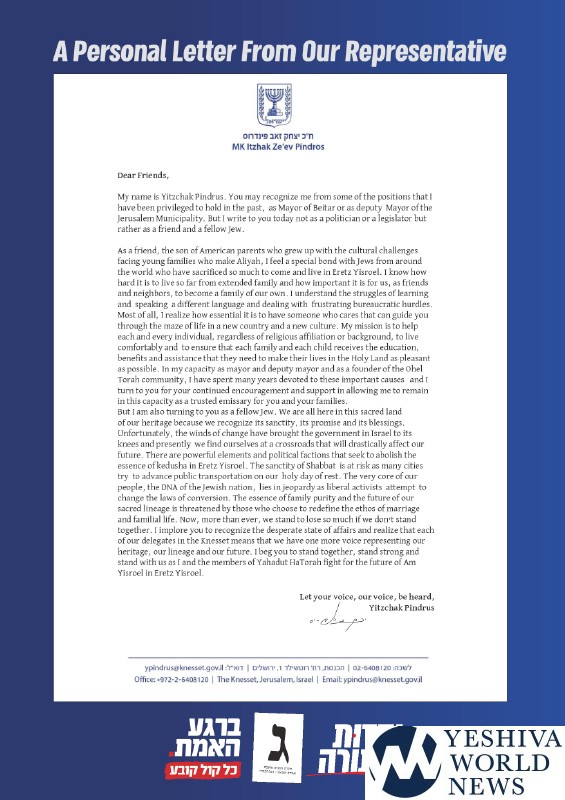 (YWN Israel Desk – Jerusalem)