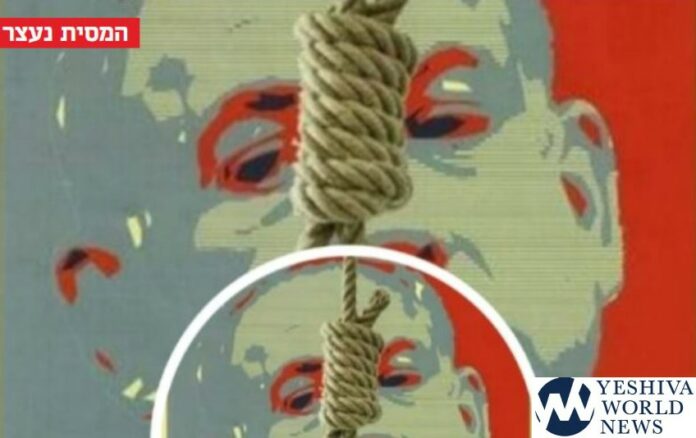 Police on Tuesday morning arrested Tzvika Sabag, who posted an inciteful post to Facebook against Prime Minister Binyamin Netanyahu, his wife Mrs. Sara Netanyahu and sons, inciting to kill them. A person found with this name, an Ashkelon resident, was taken into custody after the prime minister filed a complaint with Police Commissioner Cohen.
The matter was turned over to the department's cyber unit and it did not take too long until the 55-year-old man was taken into custody.
Sabag called on police to "direct the traffic at the prime minister's levaya, and the levaya of his wife and son". He also posted a photo of the prime minister's face and a hangman's noose.
He will be taken for an arraignment hearing as well as a psychiatric evaluation.
*****SIGN UP NOW —- GET YOUR NEWS IN RECORD TIME***** Make sure you are one of the more than 22,000 that signed up to YWN WhatsApp Status to receive news in live time. Click this link – or send a message to 1-888-4-YW-NEWS (888-499-6397) – to see our status posts*****
(YWN Israel Desk – Jerusalem)