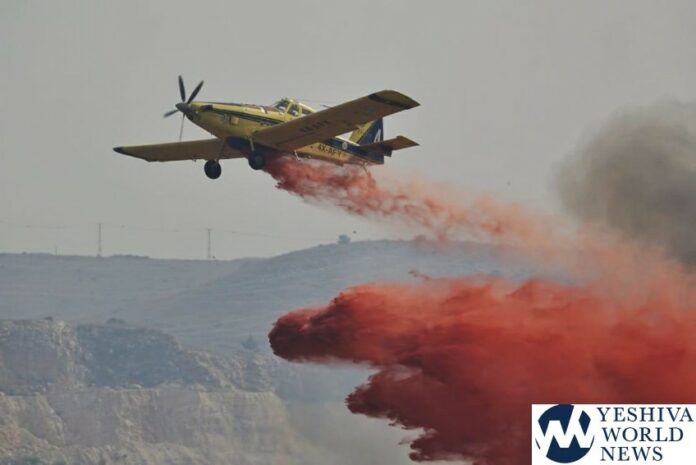 (VIDEO AND PHOTOS IN EXTENDED ARTICLE)
Fires have raged in many areas of Israel over the past 24 hours due to the unseasonably hot and dry weather, which is expected to continue throughout the week. Israel's Fire & Rescue Service reports fires raged during the night between Sunday and Monday in northern areas, including in Haifa in particular.
At about 1:00AM, a report of a fire in a wadi between Eshhar and Carmiel was received. Four trucks were dispatched in the initial response. It was a large fire on the hillside.
Eshhar is located in the north, south of Carmiel and north of Sakhnin.
Another blaze was reported at 2:15AM, in an open area in Nahalal, a moshav in the Jezreel Valley Regional Council. A large structure was engulfed in flames. The fire spread to adjoining buildings due to the strong winds. Ten fire trucks were operating at the scene to bring the fire under control.
Another fire was reported at about 4:30AM in the forest near Kfar Ed Dahi, an Arab village in northeastern Israel. With the first morning light, four firefighting planes joined efforts to bring that blaze under control. One citizen was suffered smoke inhalation in that fire.
There were also numerous fires on Sunday evening in the Zevulun and Hadera districts. B'chasdei Hashem, there was no loss of life or serious injuries.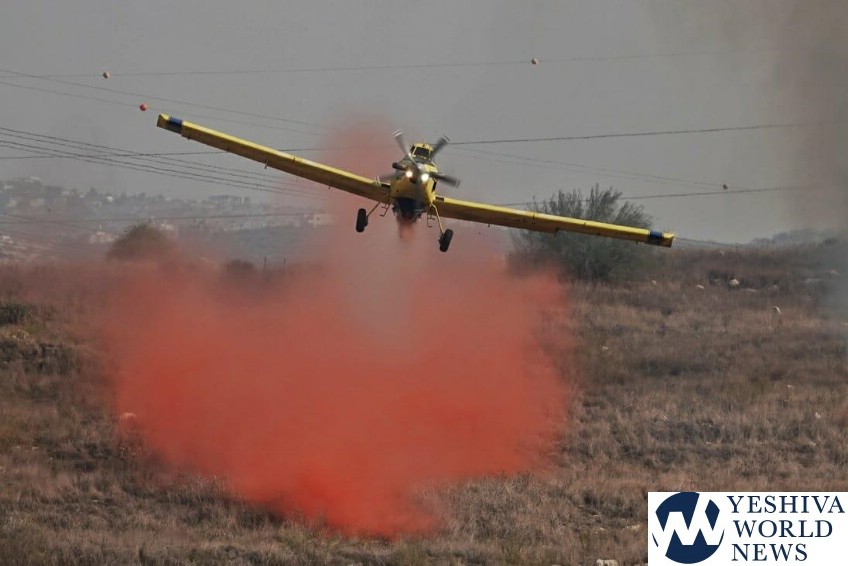 (YWN Israel Desk – Jerusalem/Photo Credit: קבוצת רוטרניק)