(PHOTOS IN EXTENDED ARTICLE)
Firemen from the Beit Shemesh station responded to a call on Tuesday morning for an overturned truck near Mitzpei Harel. In the accompanying photos, they are seen taking up position ahead of extricating the driver from the flipped truck.
The accident did not involve other vehicles, as the driver of the truck appears to have lost control.
The driver was extricated from the truck and taken by MDA to a hospital, B'chasdei Hashem with only light injuries.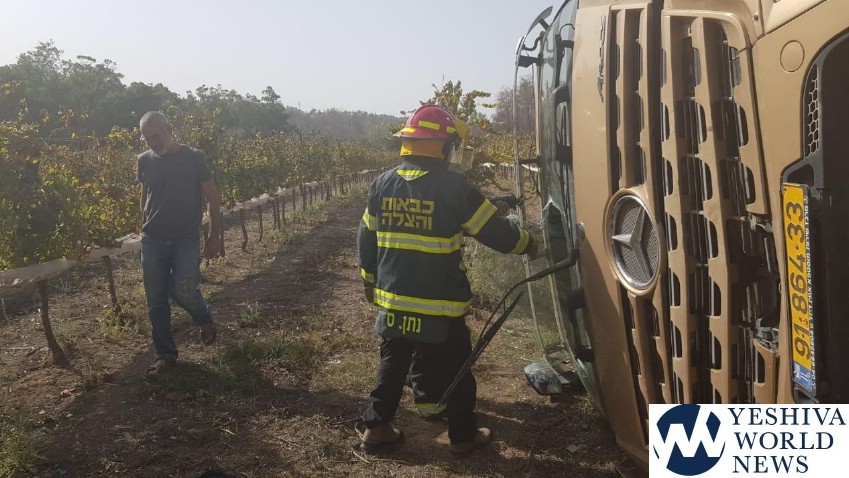 (YWN Israel Desk – Jerusalem/Photo Credit: דובר תחנה אזורית בית שמש)