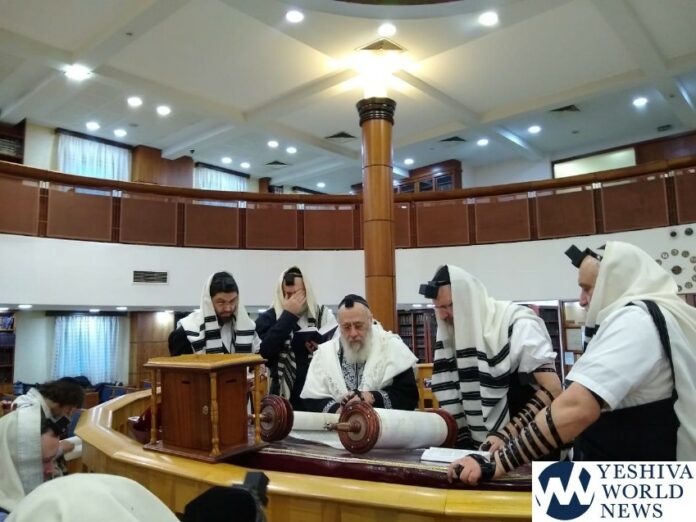 (VIDEO AND PHOTOS IN EXTENDED ARTICLE)
Rishon L'Tzion HaGaon HaRav Yitzchak Yosef Shlita began his visit to Moscow in Marina Roscha Shul located at the Moscow Jewish Community Center.
Also present for the event was Russia's Chief Rabbi HaGaon HaRav Elazar Lazar.
Rav Yosef is visiting the Jewish community in the city, along with yeshivos and schools. The Rishon L'Tzion is also expected to participate in the major Yud Tes Kislev Chag HaGeula event.
(YWN Israel Desk – Jerusalem/Photo Credit: Chief Rabbinate Spokesman Unit)