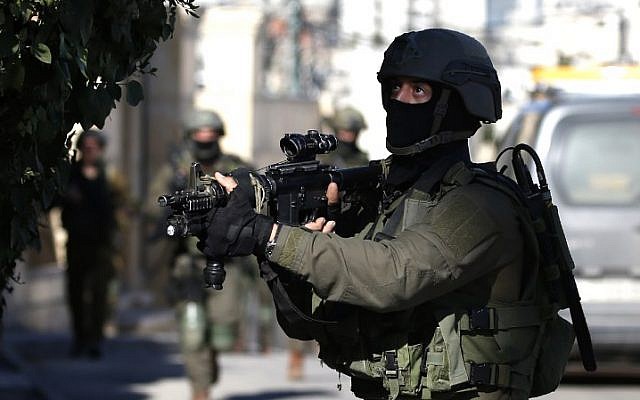 IDF Chief of Staff Lt.-General Aviv Kochavi on Wednesday morning, during his address to the annual Herzliya Conference, spoke of the International Court of Justice in The Hague investigation into the military's Operation Protective Edge in Gaza. The military chief explained, "Due to the IDF's high moral stance, we can use all the IDF's might, in urban areas as well, which have been chosen by the enemy".
He explained that warfare is always a last option, after diplomatic echelons are exhausted, and in case, the 2014 counter-terrorism offensive against the Hamas regime in Gaza, Israel went to war defensively, not towards occupation. "However", he stressed, "Israel will not tolerate deviations of values within the norms".
Regarding Operation Black Belt, Kochavi admitted mistakes will occur from time-to-time. Regarding the incident in Dir el-Balach, in which eight family members were killed in an IDF strike, he explained the incident was probed "for dozens of hours" and "investigations have been presented at all levels and lessons have been learned. But here's the difference and the abyss between us and our enemies – as we probed for hours as to how we hit civilians, they questioned for hours why they did not hurt civilians. We cannot permit this symmetry".
The IDF conclusions from the investigation into the incident, which were released on Tuesday, indicates the target was identified as a military compound for the Islamic Jihad. When planning and carrying out the attack, the IDF estimated that no civilians would be harmed as a result of the attack.
Kochavi promised the IDF will not permit Iran to base itself in Iraq. He cited today, all fronts are active, with Lebanon, Syria and Gaza. "There is not a sector which did not have at least two credible threats in the past two months" he added. He spoke of how Iraq and Quds forces are operating, and how advanced weaponry is passed on a monthly basis, and Israel cannot just sit back and watch while this continues.
On Friday, the Chief Prosecutor of The Hague Court of Justice, Fatou Bom Bensouda, announced that there were grounds to open an investigation following suspected arm crimes committed by Israel in Gaza, the West Bank and East Jerusalem.
"After an independent and objective assessment of all the information available to my office, the preliminary investigation into the issue of the Palestinian situation was decided by a decision that all the data meets all the criteria for opening an investigation under the Rome Convention".
However, the prosecutor added that she sought further opinions from Tribunal Justices on jurisdiction before opening the investigation.
NOTE: Operation Black Belt refers to the 48-hours of intense rocket fire from Gaza and the retaliatory strikes by Israel in November 2019.
(YWN Israel Desk – Jerusalem)