This special kosher hotel "Las Orquideas" (also known as Izu's place) is located in the heart of the beach & surf town Jaco, walking distance from all the shops and activities Jaco has to offer.
It has been already 18 years that the hotel hosts travelers and surfers, and especially Israeli & Jewish travelers.
The hotel was established by Izu. In the absence of the Chabad House for travelers in Costa Rica, he opened his home and welcomed everyone into a warm home environment for Israeli and Jewish travelers, with Shabbat & holiday dinners, providing help and response to every question and problem. Also offering budget friendly prices and a delicious Mediterranean kosher restaurant.
The synagogue is open to all the guests, and in your free time, you can enjoy the swimming pool and a surf school offering surf lessons from the age of 5 and up with an option for a Hebrew speaking surf guide.
This boutique hotel has various types of rooms; among the18 rooms, you can find family rooms, suites for couples and dorms for backpackers. One thing is for sure – who ever visits Hotel Las Orquideas will find a warm and welcoming home.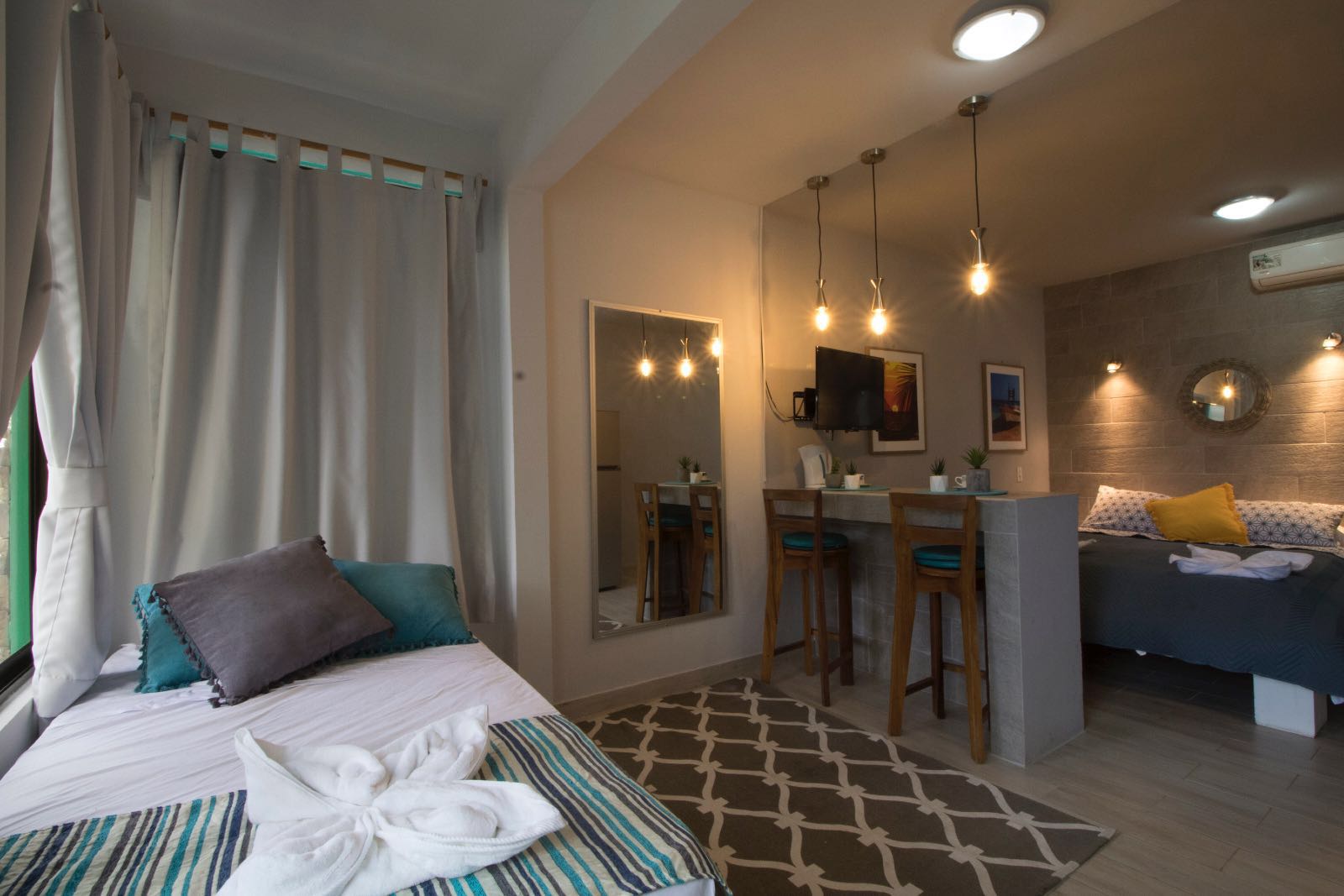 Kashrut and Tradition
In hotel Las Orquideas every traveler in town can maintain the customs of Judaism and tradition.
In 2010, in collaboration with Chabad House, the "Ari Hakadosh" synagogue was built in the hotel complex, open to every person (not only to the guests of the hotel) with daily shacharit, Mincha and Arvit.
Every Friday after Shabbat prayers you can enjoy a kosher and homemade meal free of charge for hotel guests and the general public, and on Shabbat morning prayers.
The Sabres restaurant is a completely kosher Mediterranean restaurant, serving fresh and tasty home-style food, as well as kosher catering services.
The menu offers shawarma, hummus, falafel, schnitzel, chicken salad and a variety of dishes that will leave you wanting more.
In addition, in 2018, there will be an opening a Jewish community center, which will offer many services for all Jewish travelers visiting Jaco. There they will be able to register for Shabbat and holiday meals, consult any questions, use computer and internet services, exchange books and purchase discounted activities.
Surf School
Under the same roof, you will find another special gem, the Izu's Surf school, where surfing lessons are offered from the age of 5 and above.
The school offers individual surfing lessons or group surfing courses that will allow you to surf the board and be exposed to the magical surfing world with the best instructors, including Hebrew-speaking instructors.
Around Jaco-Beach Town
Located just an hour's drive from San Jose Airport, Jaco is a lively colorful young beach town on the Pacific coastline known mainly as a magnet for many surfers.
The town of Jaco offers adult and children surfing classes, Zip lining tours, horseback riding, breathtaking nature tours of Costa Rica, tours of various animals and more.
Jaco is very convenient located as it is about an hour's drive from the famous natural reserve of Manuel Antonio. A few minutes' drive from the famous beach of Playa Hermosa, a 20 minute drive from the Crocodile River in Tarcoles, a 40 minute drive from the Monkey River, The highest in Costa Rica, and a 25-minute drive from Playa Blanca, one of the most beautiful beaches in Costa Rica.
Jaco is without a doubt a great destination for families, couples, backpackers and anyone who visits the wonderful country Costa Rica.