(PHOTOS IN EXTENDED ARTICLE)
On Monday, 1 Rosh Chodesh Teves, the lighting of the seventh candle of Chanukah took place at the Kosel by the Chief Rabbi of Jerusalem Rabbi Aryeh Stern Shlita, and Mr. Eli Groner, Director-General of the Prime Minister's Office. A new synagogue was inaugurated immediately after the lighting of the candles. The shul was donated by the Delek Fund and Mr. Yitzhak Teshuva and his family.
The magnificent Shul is located opposite the 'Great Stone' in the Kosel tunnels, near the site of the Kodesh Kedoshim. It is the result of 12 years of support, construction and archeology work, in order to maintain and preserve the impressive building in which it is located in the Kosel tunnels.
The unique design of the prayer hall combines rare art topped by the round ark made of metal sculpture that incorporates the letters of the verses "Shema Yisrael", "Ana B'koach" and Megillas "Shir HaShirim", with a sculpture of the burning bush in its upper corner. The shul contains dozens of elegant benches in both the men's and women's sections, a large round wooden bimah, high-end seats, decorations, a marble-like floor and unique lighting that gives an ancient and traditional aspect to the special shul that combines old and new.
At the dedication of the shul, it was announced that the shul would be open to anyone wishing to study, or just deepen and connect to the site.
In the coming days, the Kosel Heritage Foundation will discuss the tefilla procedures in the new shul, which will be published along the same lines as the rest of the procedures on the website.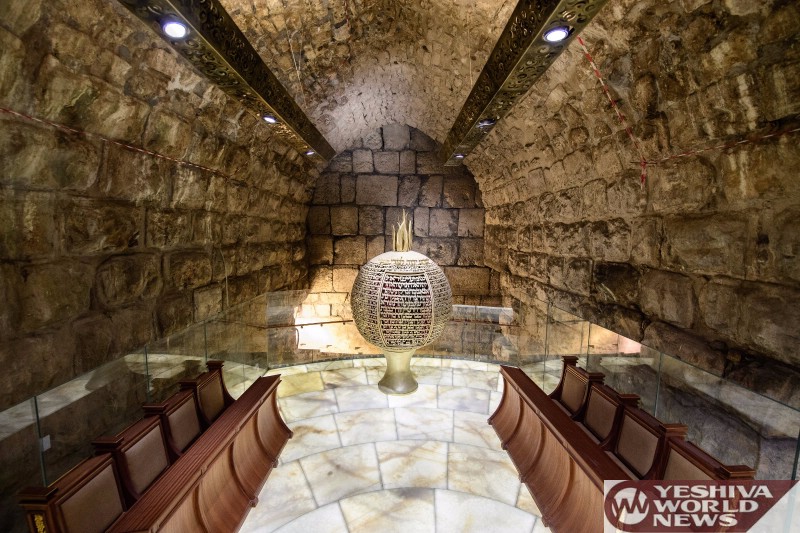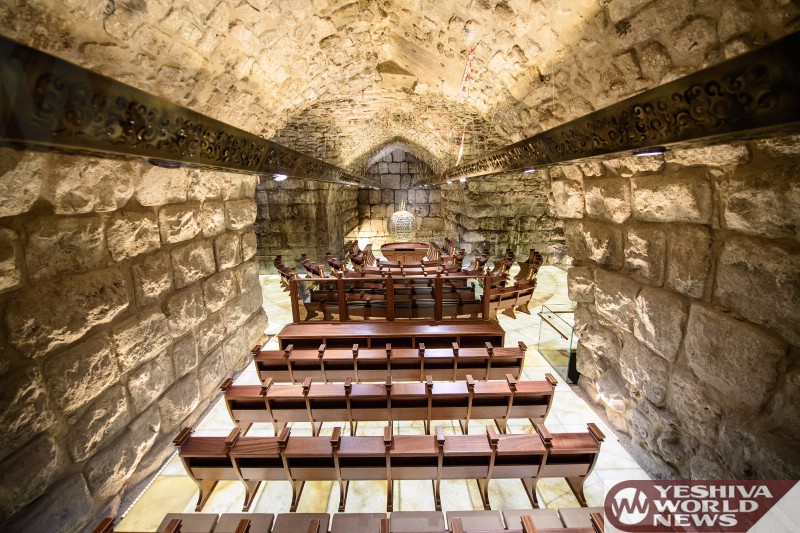 (YWN – Israel Desk, Jerusalem)