(VIDEOS AND PHOTOSIN EXTENDED ARTICLE)
Many vehicles traveling on Ohr Elchanan Street in the Romeima neighborhood of Jerusalem were damaged on Wednesday afternoon, 16 Teves, due to a truck mishap. The truck was carrying a load of lime, which sprayed over a large area and the tires of vehicle passing spray the substance onto the vehicle. Officials report one cannot remove it from a vehicle once it is sprayed on.
It is yet to be determined if the mishap was the result of human error or mechanical malfunction.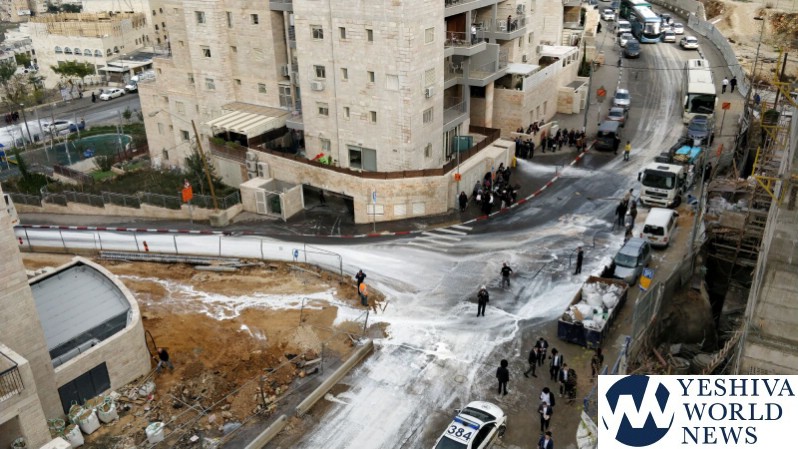 (YWN – Israel Desk, Jerusalem)