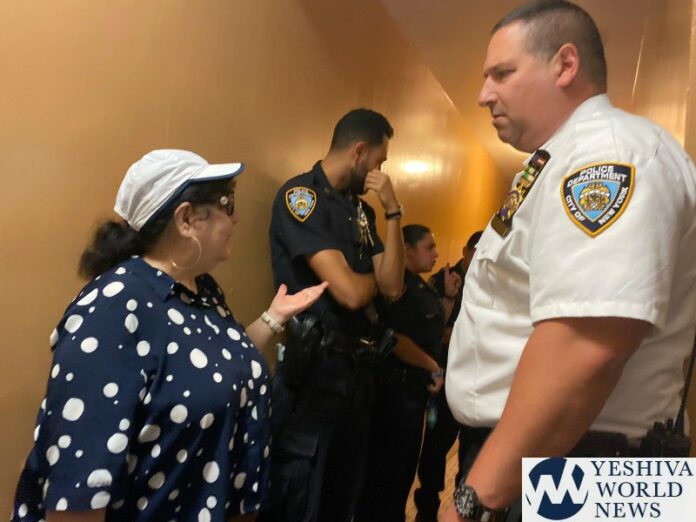 The NYPD and Boro Park Shomrim were on the scene investigating a hate crime in the heart of Boro Park's Orthodox Jewish community.
Swastikas were found inside a residential building on 44 Street between 14th and 15th Avenues on Wednesday Afternoon.
Making matters worse was that the victim who found the swastikas, Mrs Lorjan, is a Holocaust survivor, who was 8-years-old at the time.
The NYPD 66 Precinct Commanding Officer James King was personally on the scene.
Hate Crimes Task Force has been requested and is investigating the incident.
Photos by Heshy Rubinstein / BP24
*****SIGN UP NOW —- GET YOUR NEWS IN RECORD TIME***** Make sure you are one of the more than 22,000 that signed up to YWN WhatsApp Status to receive news in live time. Click this link – or send a message to 1-888-4-YW-NEWS (888-499-6397) – to see our status posts*****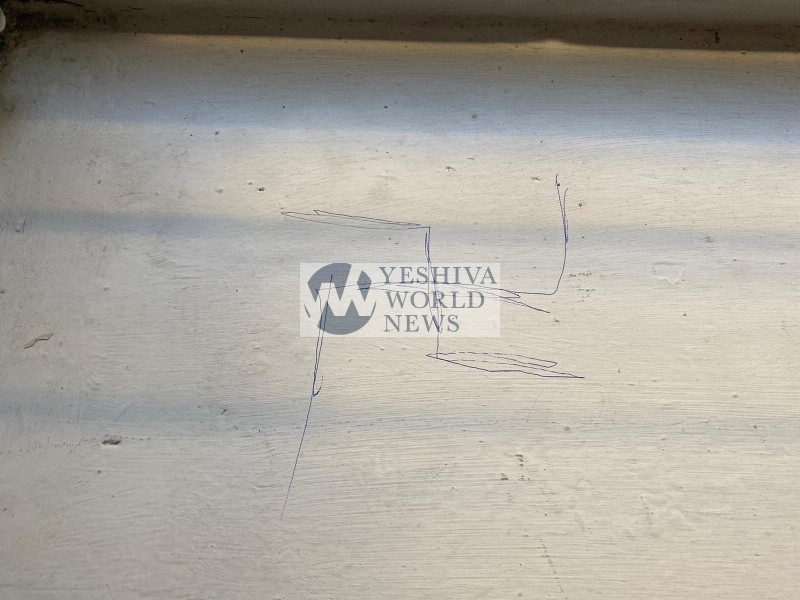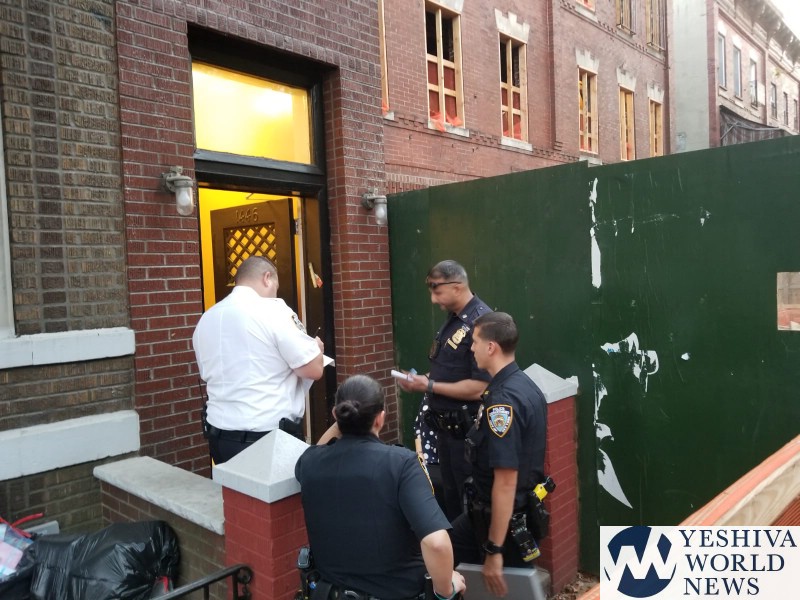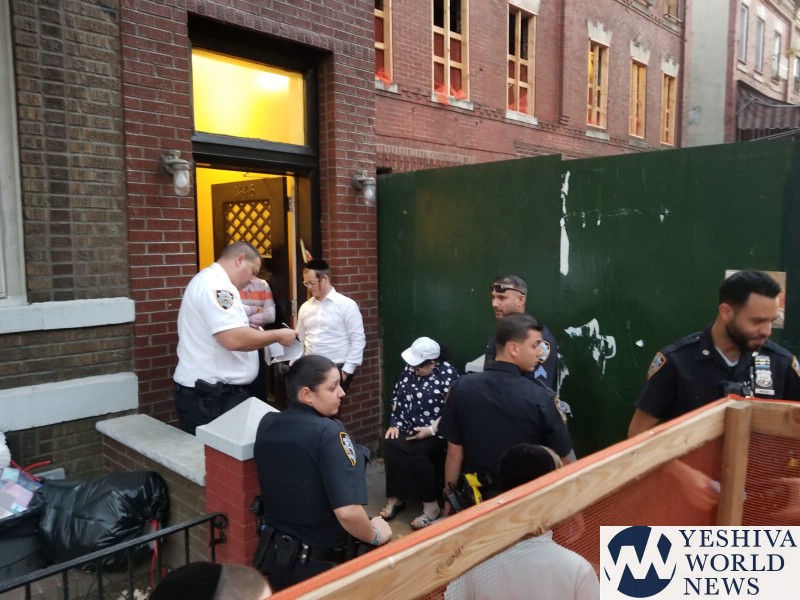 (YWN World Headquarters – NYC)