A special detail in Flatbush resulted in some shocking results, late Monday night.
Following highly-successful similar operations in Williamsburg and Boro Park, Flatbush Shomrim embarked on a mission to see how many vehicles are actually left unlocked.
Shomrim volunteers simply walked down the streets trying car handles, something that perpetrators do every single night. In under two hours, a staggering 111 vehicles were left unlocked – many of them expensive vehicles with their car keys sitting on the seats or cup holder. Not even 4% of the Flatbush area was checked.
Shomrim left the vehicle-owners a note on the drivers seats stating that they found their vehicle unlocked, with a gentle reminder to make sure to keep their doors locked.
Bob Moskovitz, Executive Coordinator of Flatbush Shomrim tells YWN that "this was not done to show our volunteers how many vehicles are actually unlocked. We know how many there are – because we assist the NYPD in arresting perpetrators for opening unlocked cars all the time. This was done as an educational event. We want the community to see this first hand and learn how to take simple measures to save themselves unnecessary grief."
It's a daily occurrence, and as much awareness as Shomrim does for the community, people seem to never learn one thing: LOCK YOUR CARS!
An overwhelming majority of break-ins involve vehicles which were left unlocked. The few that were locked, the drivers had left a phone on their seat, a laptop bag on the seat, a wallet sitting there, or a GPS device on the dashboard – prompting a perpetrator to smash the window for the item.
While people love to complain that the NYPD does not protect the streets, it would pay for vehicle owners to take the simple and most preventable measure against break-ins by LOCKING THEIR CARS.
Shomrim has dozens of volunteers patrolling the streets of all neighborhoods while the community is asleep, and are responsible for many arrests that many never get to hear about.
Shomrim reminds the community to always call 911 immediately if you see something suspicious, and then call your local 24 hour Shomrim hotline. The Flatbush number is 718-338-9797.
LOCK YOUR CARS!
Thanks to @FlatbushShomrim for this important public service!

STAGGERING NUMBERS: Flatbush Shomrim Finds 111 Cars Unlocked In Just Two Hours! https://t.co/OeThjXSJ0N via @@ywn

— Kalman Yeger (@KalmanYeger) November 26, 2019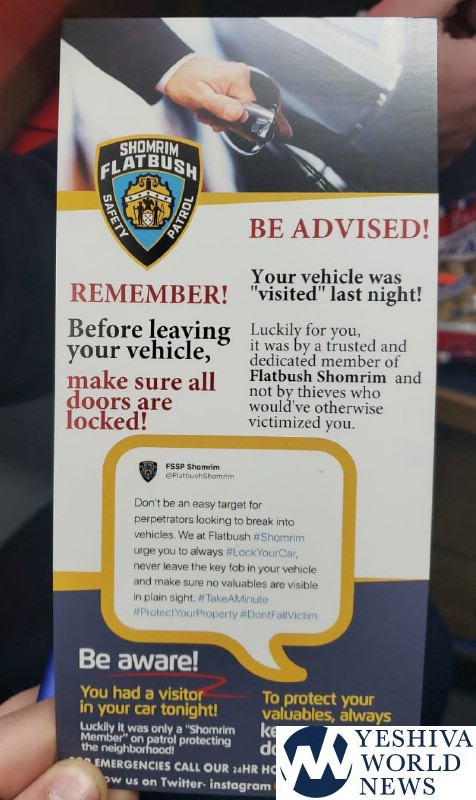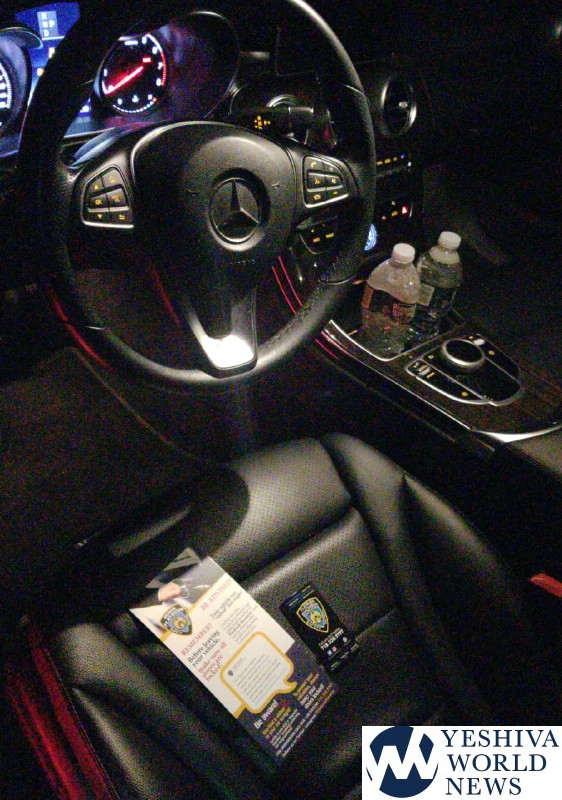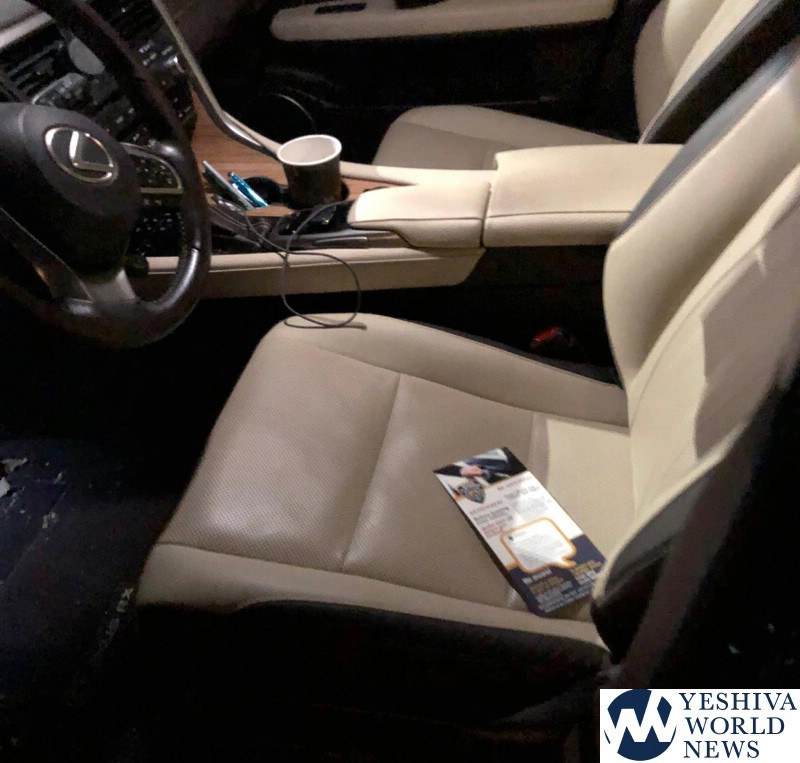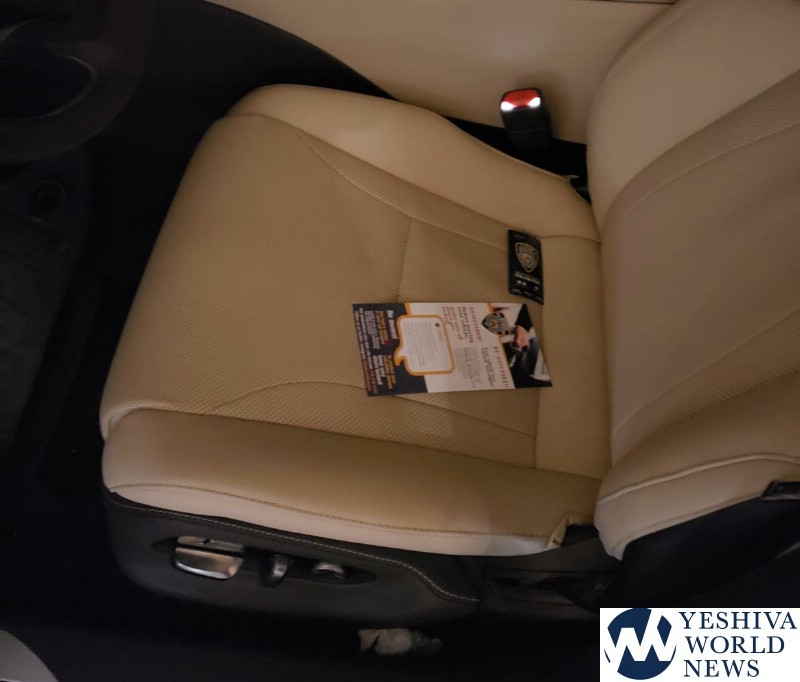 (YWN World Headquarters – NYC)