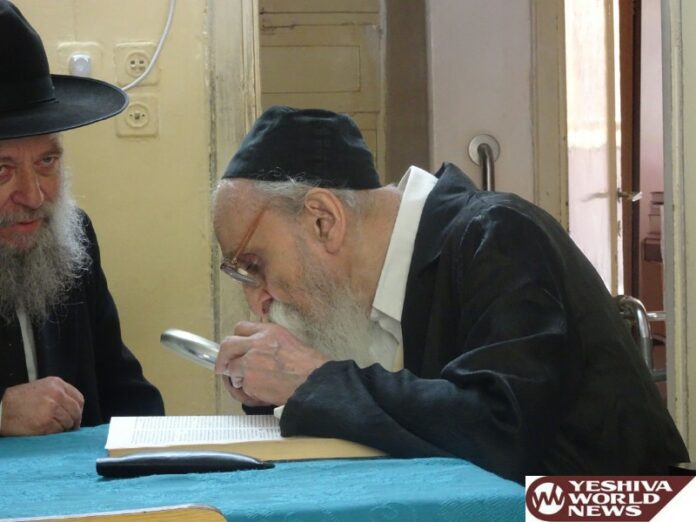 The Brisker Rosh Yeshiva, Hagaon HaRav Dovid Soloveitchik, was released from the hospital on Thursday after recovering from what doctors called a very serious infection. Rav Soloveitchik is 98-years-old. He was hospitalized in Hadassah Ein Kerem Hospital in Jerusalem. After being released the Rosh Yeshiva went home to rest.
Rabbi Soloveitchik was hospitalized in the intensive care unit at the onset of his illness but was later moved to a regular department for care and observation. On Wednesday, Deputy Health Minister Yaakov Litzman paid him a visit.
Despite his age, HaRav Soloveitchik is still in charge of the daily goings on in his Yeshiva. He has a full schedule and still gives shiurim in spite of his age.
The public is asked to continue to Daven for his Refuah, Meshulam Dovid Halevy ben Alta Hendel.
(YWN Israel Desk – Jerusalem)