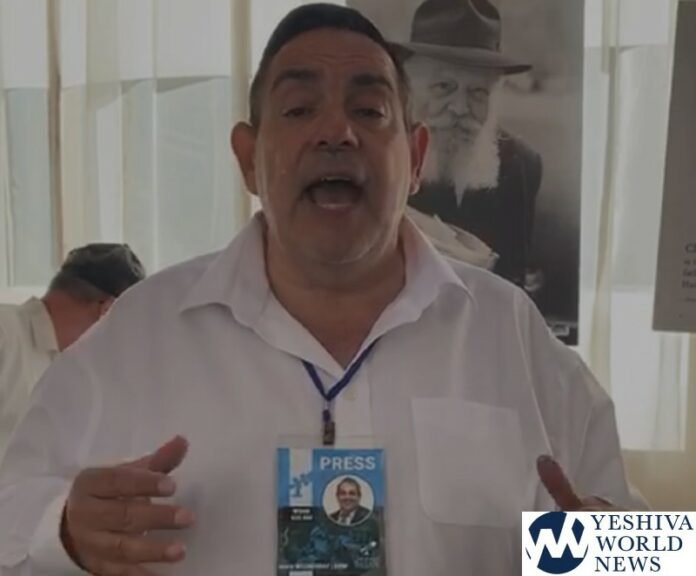 Heshy Tischler was taken into NYPD custody, Sunday night, just an hour after Simchas Torah ended.
Tischler announced on Friday that he was informed that he would be arrested on Monday morning, and was told to turn himself in to the 66 Precinct.
Sources tell YWN that police feared that a large crowd would show up at the NYPD 66 Precinct on Monday when he would turn himself in, and decided to preempt that.
The New York City Police Department Warrant Squad tells YWN that they took Harold "Heshy" Tischler into custody. He will be charged with inciting to riot and unlawful imprisonment in connection with an assault of a journalist (Jacob Kornbluh) that took place on October 7, 2020 in Brooklyn.
Meanwhile, a large crowd gathered outside the home of Hasidic journalist Jacob Kornbluh, screaming "Moiser" (informant) and calling for him to be ousted from the community. Some chanted "No Heshy, No Peace!". According to a recording from NYPD radio, Kornbluh called police saying he is in danger.
Kornbluh, who writes for The Jewish Insider, claims that at last weeks protest in Boro Park, he was punched and kicked by an angry crowd who screamed at him, calling him "Nazi" and "Hitler."
Video footage from two nights ago shows Tischler cornering Kornbluh, calling him a "Rat" and a "Moiser" and encouraging the crowd to do the same – exclaiming, "Everyone say moiser!"
People can be heard yelling "min darf eim hargenen" (We need to kill him).