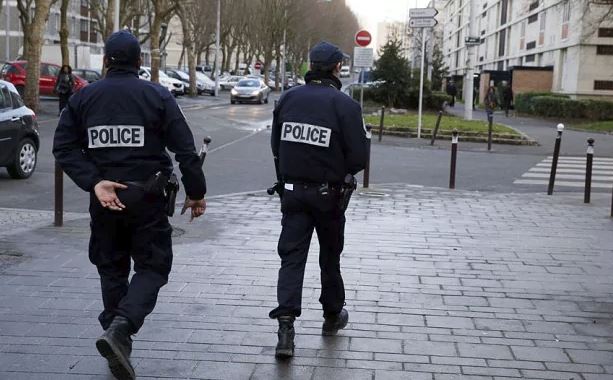 French authorities are investigating an assault on an 8-year-old boy wearing a Yarmulka in a Paris suburb, which President Emmanuel Macron denounced as "heinous."
The suspects – believed to be around 15 – were hidden behind rubbish bins and attacked the boy as he walked to a tutoring class on Monday evening in the northern suburb of Sarcelles, which has a large Jewish community, prosecutors said.
They pushed the boy to the ground and beat him, they added. The boy was said to be well physically, but shocked.
Interior Minister Gerard Collomb said in a statement late Tuesday that investigators suspect the incident Monday in the town of Sarcelles was motivated by anti-Semitism. Collomb said police are doing "everything" to identify the perpetrators, described by French media as teenagers who ran away after tripping and kicking the boy.
Macron tweeted: "Each time a citizen is attacked because of his age, appearance or religion, it is the whole nation that is attacked."
He added: "And it is the whole country that stands, especially today, alongside the French Jews to fight each of these despicable acts, with them and for them."
Less than three weeks before Tuesday's attack, a 15-year-old girl wearing a uniform for her Jewish school and out on lunch break was attacked by an adult man and slashed across the face, according to reports at the time.
Collomb and Jewish leaders have said the number of anti-Semitic acts in France has risen this month after a drop in previous years.
(AP)