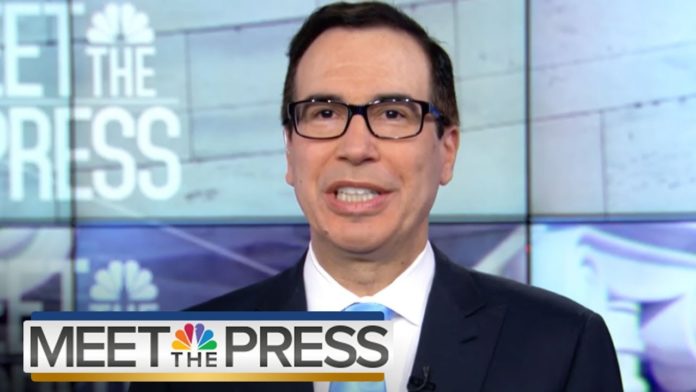 Treasury Secretary Steven Mnuchin says reporters should pay less attention to President Donald Trump's rally speeches and more attention to his policies.
Trump at a rally Saturday night urged his audience to be nice to North Korea's Kim Jong Un and used an expletive to bash an American reporter.
And he goaded the crowd into booing the free press.
It was just the latest example of Trump's contentious relationship with those who cover him.
Trump critics like Republican Arizona Sen. Jeff Flake say it's setting a dangerous precedent.
But defenders like Mnuchin are brushing off Trump's vulgar language.
He said Sunday on NBC's "Meet the Press" that Trump believes in freedom of the press and democracy and that there were "a lot of funny moments" at the rally.
(AP)