Dayanim in London are calling for a Yom Tefilla this Thursday, Yom Kippur Koton due to the government becoming involved in the education system.
It is explained the schools of late are under enormous pressure from agencies responsible for education, seeking to introduce studies that the chareidi tzibur find objectionable.
The pressure they explain is increasing literally from day-to-day.
Therefore, shuls and batei medrashim which recite Yom Kippur Koton, are called upon to add Tehillim. Those who do not recite Yom Kippur Koton are requested to gather and recite tehillim as well, as stated in the kol korei released by the Office of the Rabbinate of the Union of Orthodox Hebrew Congregations in London.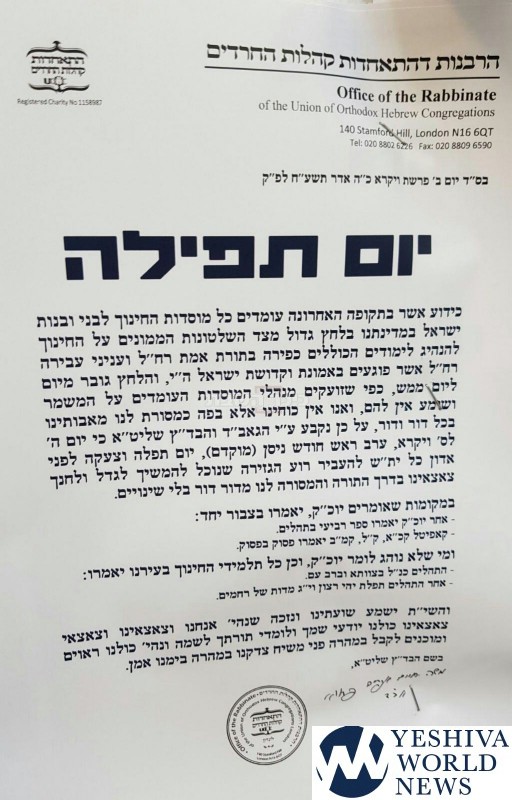 (YWN Israel Desk – Jerusalem)