A wasted driver was involved in the horrific crash that killed a young Choson and Kallah just a month after a Brooklyn judge bent over backward to keep her out of prison, The New York Daily News reported.
The News reports Zakiyyah Steward, 25, spent eight months in jail in 2017 after failing to post $10,000 bail for stealing a total of more than $3,000 in cash from a safe at a former employer's safe on four separate occasions.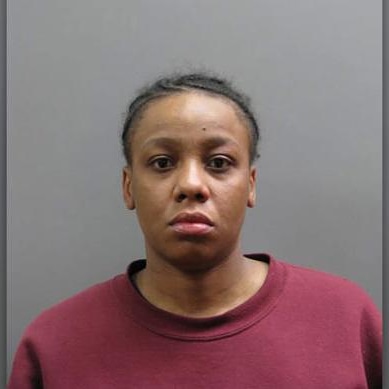 She was facing up to 25 years in prison if convicted.
The News reports, prosecutors were offering Steward a plea bargain which included two-to-six years behind bars, when Brooklyn Supreme Court Justice Justice Matthew Sciarrino stepped in and instead sent her to a prison alternative program designed to rehabilitate the lives of criminals.
However, Steward was ousted from the program run by The Fortune Society, and missed two mandatory court hearings.
The News reports prosecutors then requested a bench warrant for her arrest, but Judge Sciarrino again offered Steward her freedom at a March 5th hearing and ordered her back to The Fortune Society program.
She walked out of the courthouse that day, and a month later, was involved in the horrific crash that killed Yisroel Levin Z"L and Elisheva Kaplan A"H.
Steward was hit with four charges, including pot possession and driving while under the influence of booze and drugs.
When officers put Steward in cuffs, they found six joints in her pocket, authorities said.
"I smoked all day," she told cops, according to a police report.
"This woman should have been locked up a long time ago, but thanks to the judge she was still out on the street," a law enforcement source told The News.
Steward's father, Ntchwaidumela Bey, 45, of Brooklyn, said after court Thursday that the car that contained the two deceased was the one that caused the accident, saying his daughter told him their car hit her car before she hit another car, and then her vehicle went over the guardrail.
"I feel for their families," he said. "My condolences go out to them, but my daughter did not initiate that accident. She could have been killed if she didn't take the drastic action of getting out of the way."
Steward is being held on $25,000 bail. She reportedly called her father the night of the crash, saying that she was lucky to be alive.
"She's not at fault … she could have been killed and mangled too," said Bey.
"Sometimes she can be bull headed," Bey added. "She's got a good heart."
A second driver, 35-year-old Rahmel Watkins, is charged with DWI in the 5-car crash.
(YWN World Headquaters – NYC)