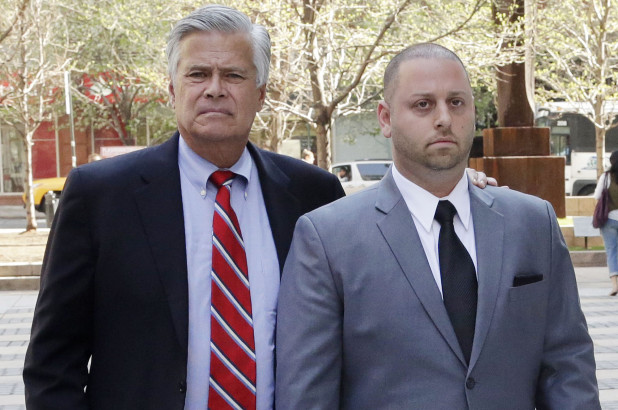 A New York judge says the retrial of a former top New York lawmaker will not be moved elsewhere despite claims that pretrial publicity makes finding fair jurors impossible.
U.S. District Judge Kimba Wood said Monday that the extortion and bribery trial of former Republican Senate leader Dean Skelos and his son Adam will take place in Manhattan because fair jurors can likely be found.
It's scheduled to begin June 19.
She also rejected a request to toss out the charges on grounds that grand jurors were improperly instructed about what constitutes official misconduct.
The Skeloses were convicted in December 2015, but had their convictions overturned last September after the U.S. Supreme Court narrowed the definition of corruption.
Prosecutors accused Dean Skelos, a Long Island Republican, of using his position as Senate majority leader to pressure three companies to provide his son with consulting work, a "no-show" job and a $20,000 payment.
Wood had sentenced Dean Skelos to five years in prison, and Adam Skelos to 6-1/2 years. They were allowed to remain free on bail during their appeals.
(AP)