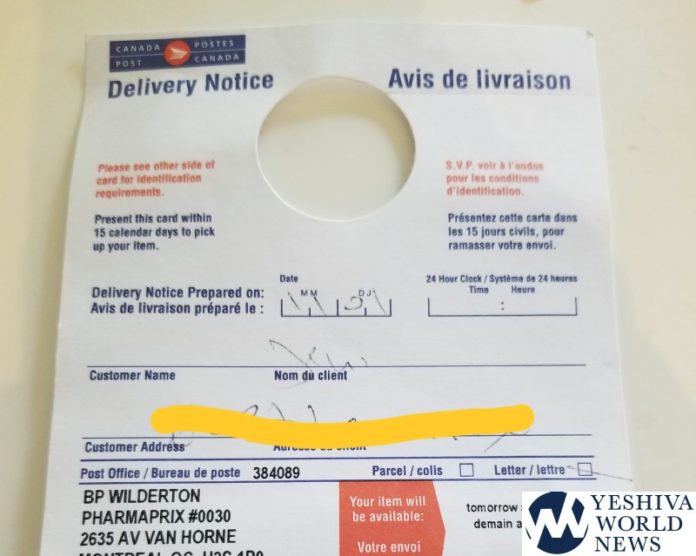 The attached image and information was submitted to YWN.
"A friend of mine received a delivery notice from the "Canada Post" (mail). Instead of the recipient name being filled out, the Canada Post employee wrote "JEW". Attached is the picture of the notice.
A police report and complaint with Canada Post was filed.
Canada Post reached out to YWN with the following:
"This was an unfortunate misunderstanding. It's the recipient's name "Jen" written on the card. The carrier should have written the full name & feels terrible for the misunderstanding. We take these matters seriously & investigated immediately."