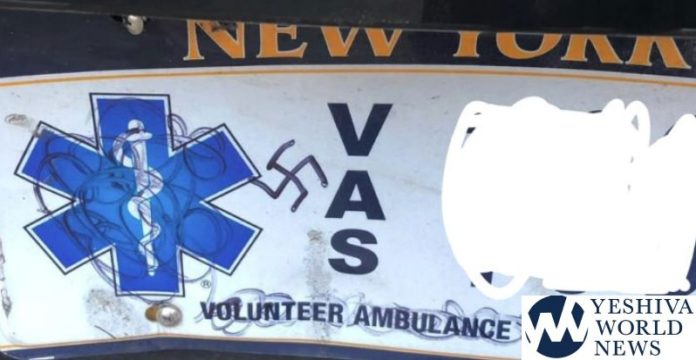 A Jewish-owned vehicle was found defaced with a Swastika on Sunday afternoon.
The vehicle was parked in Manhattan near B&H Photo. A swastika was scrawled on the license plate.
The plates are "VAS" plates (Volunteer Ambulance Service), which Hatzolah volunteers have on their vehicles. It is possible that the person who committed this hate crime thought the vehicle was owned by a member of Hatzolah. YWN has confirmed that the owner of the vehicle volunteers for another ambulance service in Brooklyn, and is not a member of Hatzolah.
Police were investigating the incident.
(Charles Gross – YWN)