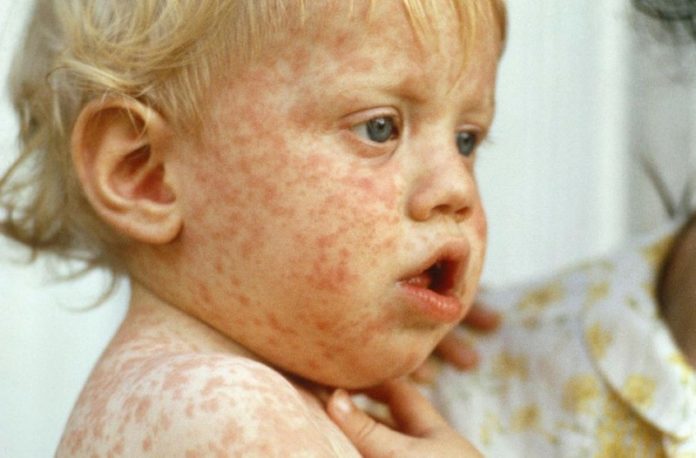 It's no secret that the frum world is in the midst of an outbreak of measles. The cause of this outbreak is also no secret: a small group of people who have irresponsibly decided not to follow the advice of the medical professionals and refuse to vaccinate themselves and their children.
If these people were only putting themselves and their families at risk of catching dangerous diseases, we could look the other way. Whether or not you are doing your due diligence to keep yourself safe is between you and Hashem. But the problem is that refusing vaccination puts others at risk. This is due to two reason: 1) Not everybody is able to get a vaccination. Some have a weakened immune system due to another disease (such as cancer) and their bodies cannot react properly to vaccination, leaving them at the mercy of those around them. Some are simply too young – nobody under six months can be vaccinated. 2) The MMR vaccine is only 97% effective. And while that may sound like a lot, the fact remains that if 100 people are exposed to highly contagious measles germs, 3 of them will become sick.
So what are we, the silent majority, to do about this? How can we protect ourselves from the dangers posed by the Anti-Vaxxers?
The simple answer is that we must work to limit our exposure to people who may be carrying diseases. This is the only thing we can do to keep ourselves and our families safe.
Many Shuls have begun hanging up signs informing all that only those who have been appropriately vaccinated may enter the premise. This is a no-brainer way to reduce possible exposure to dangerous diseases. If your Shul has not yet joined the movement, make sure to urge your Shul Rov and/or Gabbai to do so.
Many schools have informed their parent body that unvaccinated children may not come to school due to the risk they pose to other students. If you are unsure what actions your childrens' schools are taking to ensure their safety, make to sure to express your concerns to the Hanhalla.
The same goes for babysitters. To send a small child to a babysitter without ensuring that all the other children are vaccinated is bordering on negligence.
Something people may not have thought of is speaking to their doctors. Many doctors will not take patients who do not vaccinate. The reason for this is obvious: the last thing a sick person, with an already compromised immune system, needs is to contract measles in the waiting room. Make sure your doctor is keeping you and your family safe.
[MAILBAG: Time to Stand Up to the Anti-Vaxxers]
We should also be expressing our support to private stores that declare that only vaccinated people may enter the premise. We should make sure to support such stores, and view the added safety that this assures us as being a perk well worth paying for.
We must take the initiative and get ahead of this outbreak before it becomes a full-fledged epidemic. Im ain ani li, mi li – we must stand up for ourselves and work to ensure the safety of ourselves and our families. If we sit back and do nothing, allowing this dangerous disease to spread, we will have only ourselves to blame.
Doing Due Diligence in Monsey
NOTE: The views expressed here are those of the authors and do not necessarily represent or reflect the views of YWN.
DO YOU HAVE AN OPINION YOU WOULD LIKE TO SEE POSTED ON YWN? SEND IT TO US FOR REVIEW.
(YWN World Headquarters – NYC)