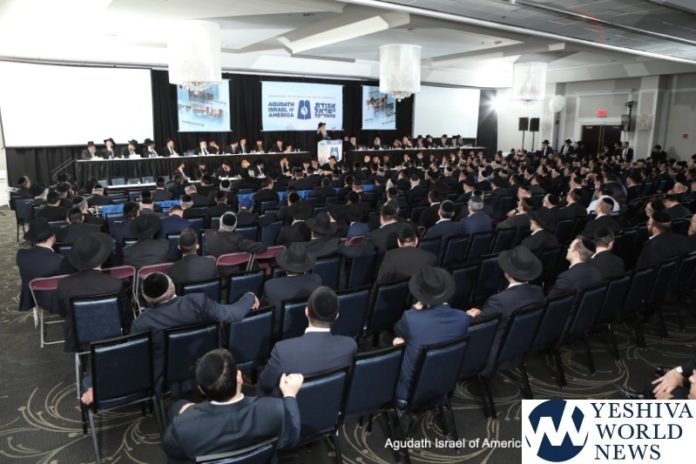 The Agudah's annual convention has long been the key venue for members of the Jewish community to convene together with Torah leaders and community askanim to discuss and address the critical issues facing the klal today. A direct descendent of the First Knessia Gedolah in 1923, 95 years later the Agudah Convention's content may have changed, but its mission has remained the same: To gather under the banner of our Gedolei Yisroel to advance the interests of the Jewish community.
This year's convention theme, "Moving Forward," echoes that – the challenges facing Klal Yisroel are new, issues which our grandparents could not have imagined. Still, the Agudah – and all of us – need to move forward while staying consistent to our unique values and focusing on our collective and personal goals. More than one thoudsand people are expected at the convention, being held Thursday, November 22nd to Sunday, November 25th, at the Crowne Plaza Stamford, Connecticut. Thousands more will participate in the exciting and informative sessions via live broadcast.
Full Report On Thursday Night at the Agudah Convention [VIDEO & PHOTOS]
The convention's Motzei Shabbos night keynote session will begin at 8:30PM ET and will be addressed by the Novaminsker rebbe, Rav Uri Deutsch, and HaRav Baruch Mordechai Ezrachi, R' Shlomo Werdiger, R' Shlomo Gertzulin, and Rabbi Chaim Dovid Zwiebel.