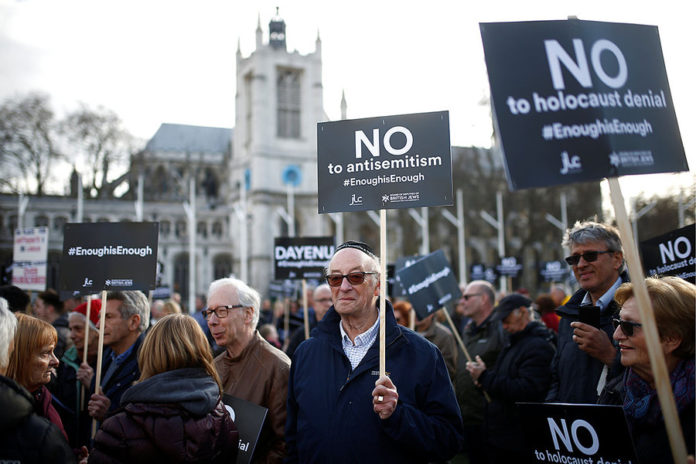 European Union nations have agreed to step up the fight against anti-Semitism and boost security to better protect Jewish communities and institutions across Europe.
The 28-nation EU's interior ministers approved a declaration Thursday recognizing a common definition of anti-Semitism and acknowledging Jewish concerns given the prevalence of attacks in recent years.
The declaration underlines the importance of education about the Holocaust and urges the EU's police agency Europol to point out anti-Semitic terror content online to internet service providers. EU funds are available to improve security.
The World Jewish Congress and European Jewish Congress have welcomed the move.
WJC President Ronald Lauder says it shows EU countries recognize "that serious action, both politically and practically, is needed to deal with the clear and specific challenges posed by this ancient hatred."
(AP)