Following last weeks debacle, the NYPD was once again in Boro Park towing vehicles for a wide-range of violations.
Tow trucks were seen towing vehicles in quite a few locations from no standing zones, fire hydrants, no parking anytime, and bus stops.
This time, there were no bystanders screaming at the tow trucks.
It should be noted that most of the vehicles towed owe thousands in outstanding parking violations.
[The REAL REASONS Why NYPD Tow Trucks Are Scouring Boro Park]
Many took to social media to warn residents about the tow trucks in the area, with many blaming the crackdown on parking violations as a "revenge" by authorities after the way an NYPD Traffic Agent operating a tow truck was treated by bystanders. YWN attempted to confirm if this was the case, and has been told that tow trucks have been coming to Boro Park for quite a few weeks, and this has nothing to do with last week's unfortunate incident.
The incident last week was reported with lots of "fake news" by many mainstream news agencies, as they falsely claimed that the driver of the vehicle that fled authorities was a member of Boro Park Shomrim. This was 100% false. In fact, YWN has confirmed that this fake information was deliberately spread online by a fringe group of hateful people in the Boro Park Community.
Many in the community were rightfully outraged by the few bystanders that caused a colossal chillul hashem by degrading this Traffic Agent, and a joint statement was released on Twitter by Misaskim publicly apologizing for the way the driver was treated.
The driver was arrested on Monday.
The Boro Park community @misaskim @cb12 @BPShomrim & other community leaders would like to apologize to the @NYPDnews @NYPDTransport tow truck driver for the incident that took place on Thursday. We thank you for the job that you do everyday & hope we can someday make up for it.

— Misaskim (@misaskim) January 13, 2019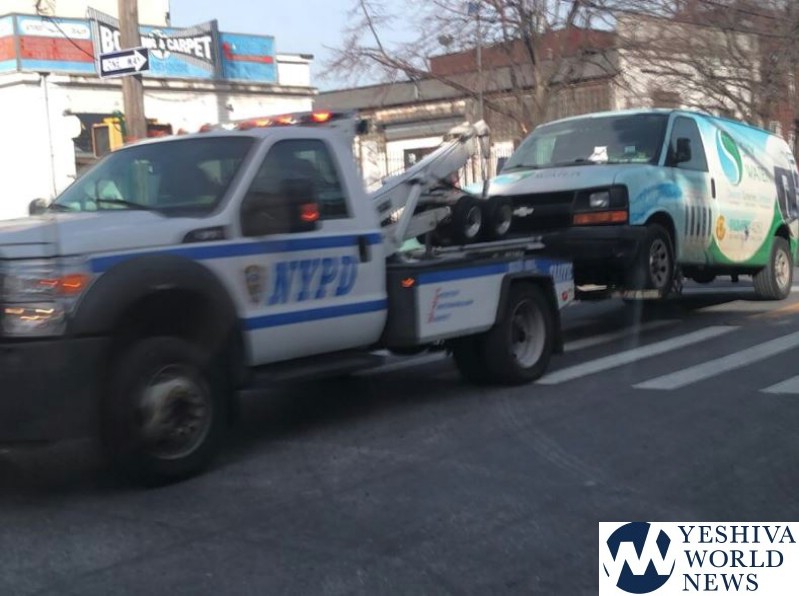 (YWN World Headquarters – NYC)