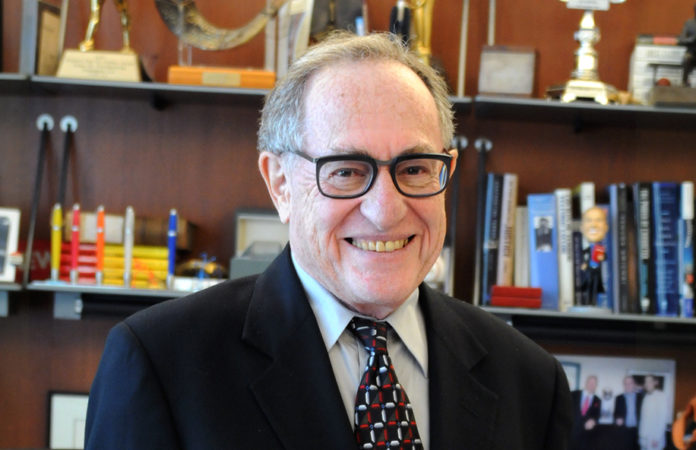 A new Torah will be completed to honor Professor Alan Dershowitz, in recognition of his selfless efforts on behalf of Sholom Mordechai Rubashkin and many others.
The event is scheduled for Thursday evening, the 10th of Sivan – June 13th.
The procession will take place in front of 770 Eastern Parkway, Brooklyn NY, followed by a festive celebration for family and friends, at the Jewish Children's Museum.
This Torah was commissioned by a prominent philanthropist, who (like so many others) is moved to the core by the breadth and scope of Alan's kindness, and advocacy for the people and land of Israel.
Indeed, it's nearly impossible to quantify the relief, the joy, and the hope, that Alan has brought – and continues to bring to so many in need – through his loving and compassionate willingness to help anyone in need, in any way he can.
A Sefer Torah is only valid, once each and every letter – which our sages teach us represent souls – is complete. Very much in line with Alan's deeply inspiring legacy and his relentless efforts to caring for each and every individual human being, whose plight reaches his attention.
Schedule:
5:15: Sofer (scribe) completes Torah at the Jewish Children's Museum (downstairs, 792 Eastern Parkway, Brooklyn, NY 11213).
6:30: Procession from the Jewish Children's Museum to 770 Eastern Parkway
7:00 Hakafot – celebrating / dancing – at 770 Eastern Parkway
(YWN World Headquarters – NYC)