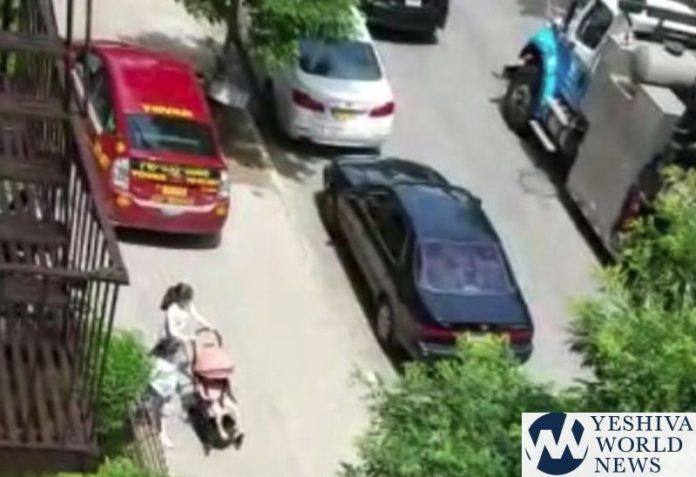 A vehicle once again decided to take the sidewalk in Boro Park. The latest incident happened on Monday at around noon on 51st Street between 15th and 16th Avenue.
A local resident tells YWN that a vehicle was double-parked during alternate side of the street parking, and never came back to move his car, blocking the entire street. Being that traffic began backing up, and the street was blocked, this driver decided to take the sidewalk.
Watch how this driver forces pedestrians – including mothers pushing children in carriages – are forced to move to the side, as the vehicle squeezes between a tree and a fence in front of a building.
There have been multiple incidents in Boro Park with vehicles driving on the sidewalks.
[BORO PARK INSANITY: Driver Takes Sidewalk as Children Exit Bus Into Yeshiva [FULL VIDEO]
(YWN World Headquarters – NYC)