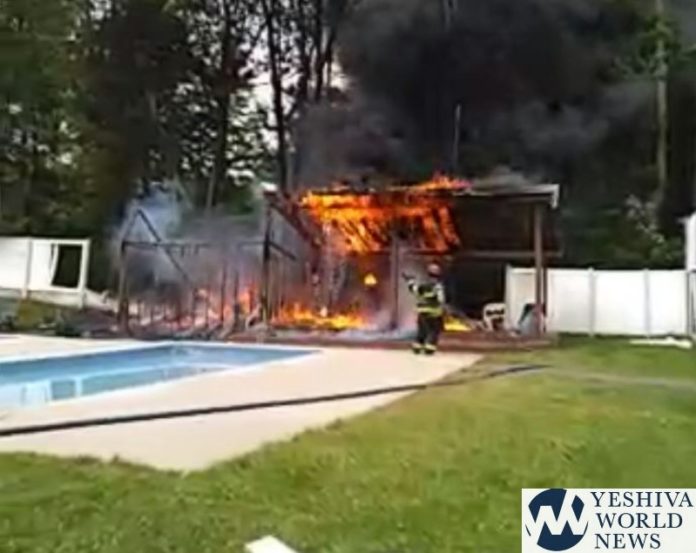 There was a second alarm fire in Ferndale, Thursday afternoon, when fire broke out at Garden Hill Estates located at 50 Strong Road.
Sources tell YWN the fire originated in the shed (which housed the chlorinator) at the pool. The fire spread to the wooden fence around the swimming pool as well as some nearby brush.
The Fire Department was on the scene, and assisted by neighboring towns as well as Catskills Hatzolah.
Thankfully, there were no injuries.
(YWN World Headquarters – NYC)