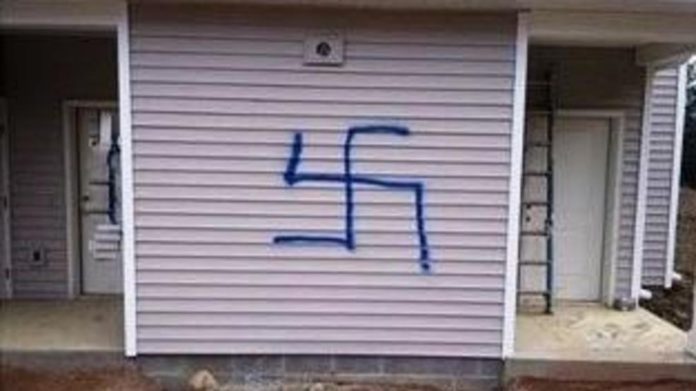 NEW YORK — On July 8, 2019, State Police responded to a criminal mischief complainant at the Champlain Commons Housing Complex in the town of Scriba.
The investigation has revealed that someone vandalized the outside of doors, siding, concrete and excavator equipment, spray painting vulgar images, including a swastika.
The estimated cost to repair the damage is $3,000.
If anyone has information regarding this investigation, they are asked to contact State Police at (315) 366-6000. All information will be kept confidential.
(YWN World Headquarters – NYC)