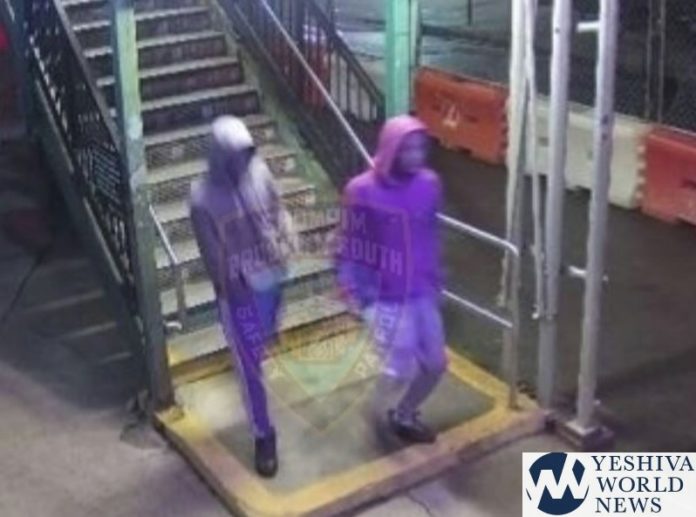 Police are looking for two men wanted for a robbery at gunpoint in Boro Park.
It happened at around 11:00PM on 55th Street and 14th Avenue. The two suspects exited the (D) train station at 55th Street and New Utrecht Avenue, and walked to 14th Avenue and 55th Street.
They approached a Hasidic man walking on the street, displayed a handgun, and demanded the mans phone and wallet.
The victim complied with their demands, and handed over the wallet and phone. Both men fled on foot back towards the train station.
Boro Park Shomrim and the NYPD canvassed the area and searched camera footage, but were unable to apprehend the suspects.
A photo of the two suspects is attached.
If you have any information, please call 911 and then the Boro Park Shomrim 24 hour hotline at 718-871-6666.
(YWN World Headquarters – NYC)