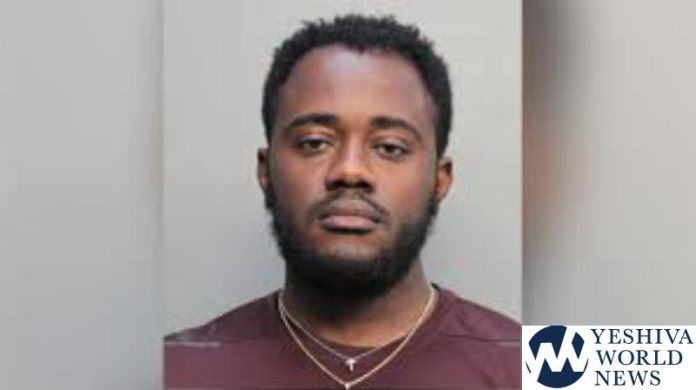 It's been three weeks since the shooting at the Young Israel of North Miami Beach, but Detectives with the Miami Dade Police have been working diligently, and an arrest was just made.
Carlints St. Louis, 30, of Hallandale Beach, was arrested Tuesday in the July 28 shooting outside the Shul.
He has been charged with:
F/L Attempted Felony Murder / Firearm
F/2 Firearm/Discharge From A Vehicle
F/1 Battery/ Aggravated/ On Person 65 Or Older.
As of this time, he has not been charged with a hate crime, although as the investigation continues those charges may be added.
Yosef Lipshutz, 68, was shot in the legs. Police say he was unlocking the front doors of the Shul for Mincha when the suspect drove up in a black Chevrolet Impala, got out of the vehicle, pointed a firearm at the victim and shot him multiple times. He has since undergone more than 17 hours of surgeries, but Boruch Hashem he is recovering.
Police Chaplain Rabbi Mark Rosenberg tells YWN that he thanks the incredible work of the Police Department, as they worked tirelessly to make this arrest.
He remains in jail under no bond.
*****PLEASE NOTE – YWN IS GIVING AWAY $5,000 CASH – JUST SIGN UP TO FOLLOW YWN WHATSAPP STATUS AND GET THE DETAILS! Make sure you are one of the more than 20,000 that signed up to YWN WhatsApp Status to receive news in live time. Click this link – or send a message to 1-888-4-YW-NEWS (888-499-6397) – to see our status posts*****
(YWN World Headquarters – NYC)