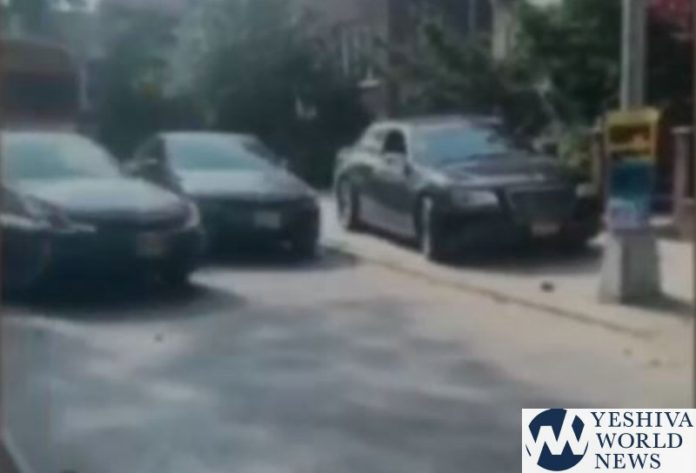 The attached video was taken on Thursday morning on 57 Street between 15th and 16th Avenues, in the Boro Park section of Brooklyn.
As the viewer will see, it is "alternate side parking" today on that street, and the cars simply double park to allow the street sweepers to come by. But some cars do not move, and stay parked illegally. This forced many cars to take the sidewalk as a bus was stuck on the block.
*****SIGN UP NOW —- GET YOUR NEWS IN RECORD TIME***** Make sure you are one of the more than 22,000 that signed up to YWN WhatsApp Status to receive news in live time. Click this link – or send a message to 1-888-4-YW-NEWS (888-499-6397) – to see our status posts*****
Watch the video below captured by a local resident.
(YWN World Headquarters – NYC)