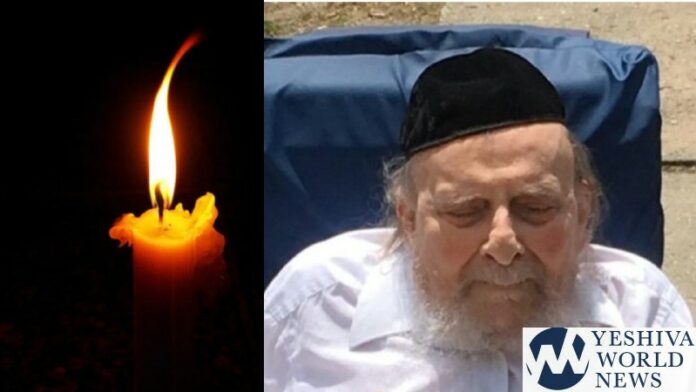 YWN regrets to inform you of the Petira of HaRav Shamshon Grozovsky ZATZAL. He was 97.
Rav Grozovsky was born in Vilna to his father, Hagaon HaRav Reuven Gozovsky, who was a son in law of Hagaon HaRav Boruch Ber Leibowitz ZATZAL, the Rosh Yeshiva of Kaminetz.
He is survived by his two children, Reb Boruch Ber of Lakewood, and Reb Avremel of Boro Park.
The Levaya was held on Tuesday morning at 11:30 in Bais medrash Elyon in Monsey.
Boruch Dayan Ha'Emmes…
*****SIGN UP NOW —- GET YOUR NEWS IN RECORD TIME***** Make sure you are one of the more than 22,000 that signed up to YWN WhatsApp Status to receive news in live time. Click this link – or send a message to 1-888-4-YW-NEWS (888-499-6397) – to see our status posts*****
(YWN World Headquarters – NYC)