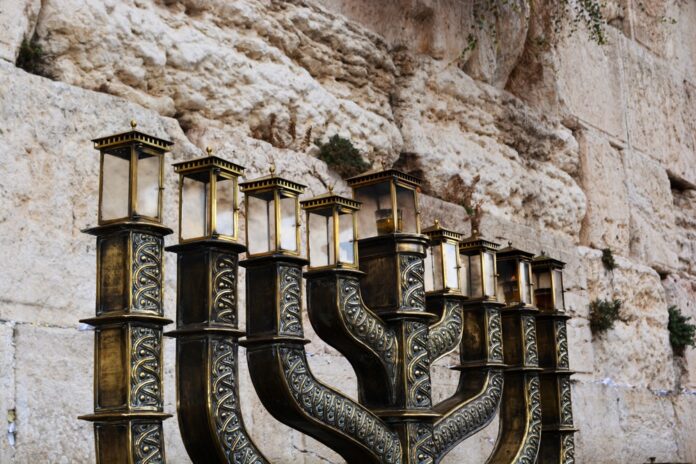 Chanukah is a special time of year in the Jewish community. It is an eight-day festival of lights celebration to recognize the rededication of the Temple of Jerusalem in the 160s B.C. A part of celebrating Chanukah is the giving of gifts. This tradition was first started as giving a small amount of money to children. Later, some parents began giving gifts instead of money; and extended to adults as well.
Gift shopping, no matter the occasion, can be a difficult task, especially if you want to come up with something fun, yet useful for children. And if you are looking to purchase a gift for an adult, you most often want something that can be useful. One other thought for a gift is a family gift, after all, Chanukah is about togetherness.
Buying gifts for the whole family is a great way to teach your kids the importance of sharing. These gifts are usually selected so it can be used by the entire family. Some Jewish people have a tradition to give a collective present to their children on the fourth night of Chanukah
So, what are some gifts for Chanukah that will be appreciated by family or friends.
Here are four of the best gifts for Hanukkah:
Bath gift sets are wonderful gifts since it is a genderless gift and one that can be useful for weeks or months (and sometimes years if you'd rather use your gift set as decoration). The other reason they make great gifts is because they have no age range since you specifically make the choice on the contents inside.
Bath gift sets can include bath bombs, essential oils, moisturizers; and you select the scents and colors that you want.
2. Candles
In the spirit of Hanukkah, candles make great gifts since it is celebrated as a "festival of lights" and a time of year when candles are burned each day during Hanukkah. Candles can also be used when the holiday season is over. They have amazing scents that can transform a room from chaotic to peaceful. If you decide that a candle is too simple, add it to your bath gift set.
3. A Diffuser
Much like bath gift sets make great gifts for Hanukkah, so does a diffuser. Why? Because like candles, they smell great. Whether you choose to place it in the living room or in the bath, it will always freshen up a room by providing natural scents using essential oils. Also like bath gift sets, diffusers are for both men and women. Why not give a gift that has the ability to change people's mood (essential oils can be big mood changers).
4. Personalized Mugs
A great way to surprise your children is by gifting them customized mugs. They can either have a picture of them on it or the entire family. They can have a special message on it that affirms love or care for the receiver. Custom personalized mugs and dresses are a great Hanukkah gift to give. Oh, and mugs can be added to a bath gift set.
If you're still looking for the perfect gift that will bring joy to family or friends, then you're on the right path by choosing any of these gifts. In the end, you'll always select a gift that has meaning and be recognized during a commemorative moment. Aside from the bath gift sets, diffusers, candles, and mug there are other ways to show unity in a family by getting other products that are creative and fun like bath bomb sets or immunity boosting essential oils..