A vehicle overturned on Nostrand Ave and Ave L early Tuesday morning.
Sources confirm to YWN that there were 2 patients injured. One was transported by Flatbush Hatzolah, and one transported by EMS to local hospitals – both in stable condition.
Thankfully, this occurred around 5:00AM when there were no pedestrians on this normally very busy sidewalk.
The cause of the crash was being investigated by the NYPD.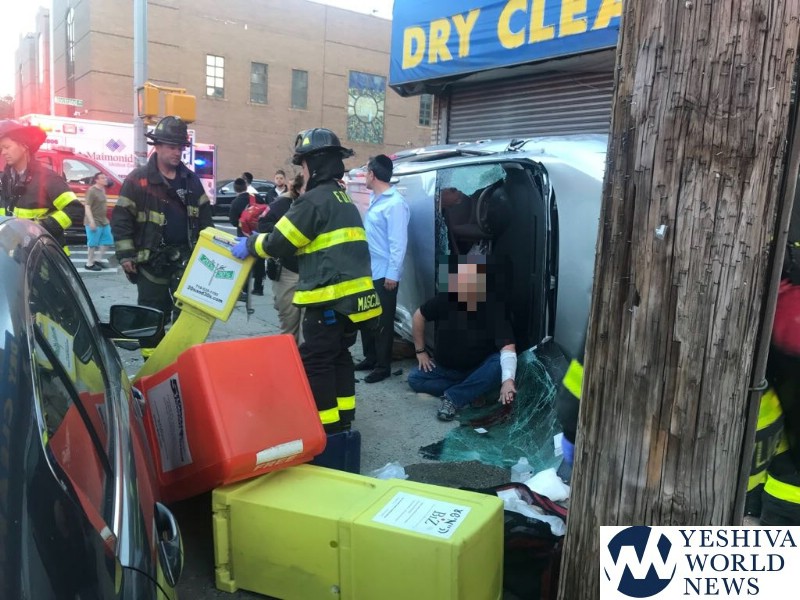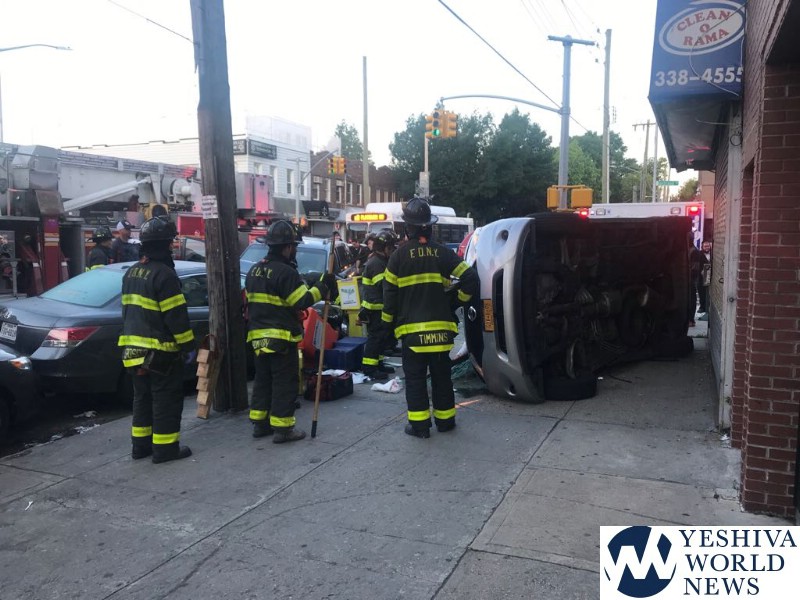 (Yossi Taub – YWN)