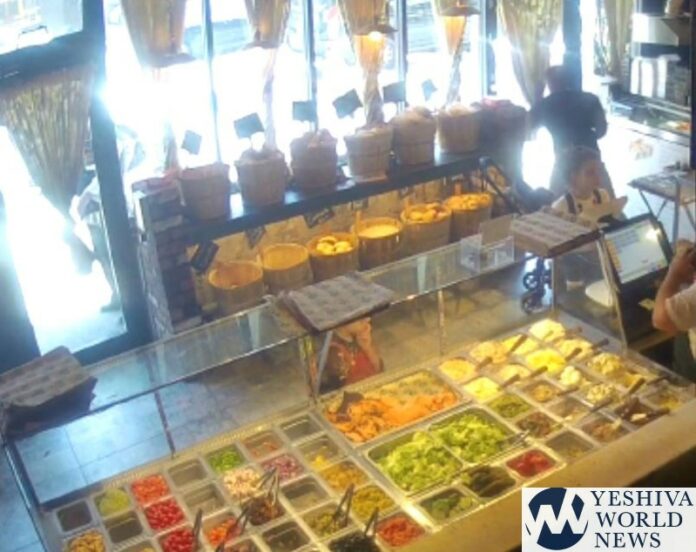 Police and Shomrim are looking for a man who stole money from a Williamsburg Kosher Bagel store.
It happened on Sunday afternoon at the "Brooklyn Bagel" located at the triangle on Wallabout and Heyward Streets.
Williamsburg Shomrim tell YWN that the suspect waited at the door of the establishment until change was placed on the counter for another customer (a young child) to take. The suspected quickly entered the store, grabbed the money and fled. He was chased by the store owner and other passerbys, and dropped the money and fled on foot.
A canvass of the area by NYPD and Shomrim turned up negative results.
Footage below is the incident.
*****SIGN UP NOW —- GET YOUR NEWS IN RECORD TIME***** Make sure you are one of the more than 22,000 that signed up to YWN WhatsApp Status to receive news in live time. Click this link – or send a message to 1-888-4-YW-NEWS (888-499-6397) – to see our status posts*****
(YWN World Headquarters – NYC)