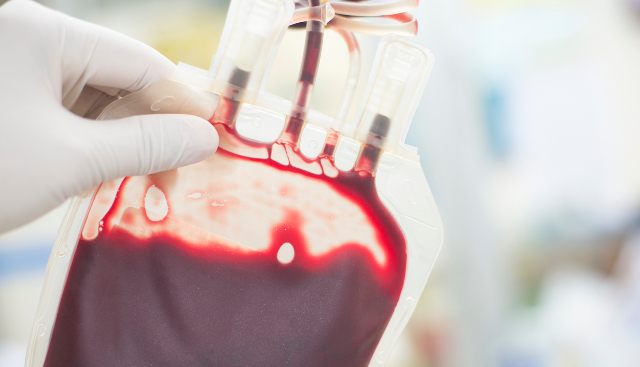 The Regional Council of Samaria together with Magen David Adom and the IDF orchestrated a record-breaking achievement on Sunday when more than 1,350 pints of blood were donated in one day. The goal of the initiative was to break the record set in Tel Aviv during Operation Protective Edge when 780 pints of blood were donated.
The event in Samaria came close to doubling the previous record and utilizes 67 beds and an entire platoon of IDF reservists as well as dozens of MDA staff who oversaw the donations.
As part of the operation, the Samaria regional command base opened its doors to the soldiers of the brigade and residents of the Samaritan Regional Council who came to donate blood. Transportation was provided by the regional council who bussed blod donors in from towns throughout the region.
Col. Sagiv Dahan, Brigadier General of Samaria, said: "It's exciting to see the response and devotion of the communities and see how many people came [to donate blood]."
MDA Director Eli Bean said: "I would like to sincerely thank the commander of the Samaria Regional Council, Colonel Sagiv Dahan, for the initiative and fundraising. There is great importance in blood donation operations which are necessary for saving lives, especially on holidays where there is a lack of blood. The collaboration with the IDF complements its value as the "people's army." I invite everyone who serves or lives in the Samaria area to take part in the initiative and come donate blood."
(YWN Israel Desk – Jerusalem)