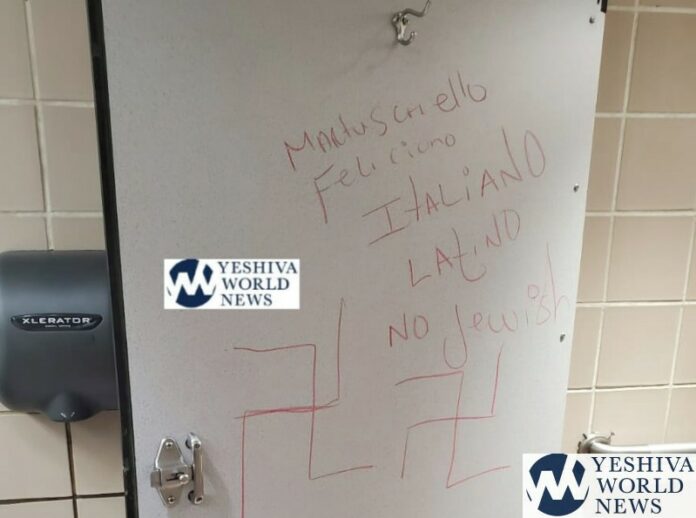 The attached hate message was found on Thursday evening in Penn Station NYC
It was found in a restroom near the NJ Transit waiting area.
According to an eyewitness, police came and took a report, NJ Transit took photos, and had a janitor come clean it up.
No further information was available.
(YWN World Headquarters – NYC)