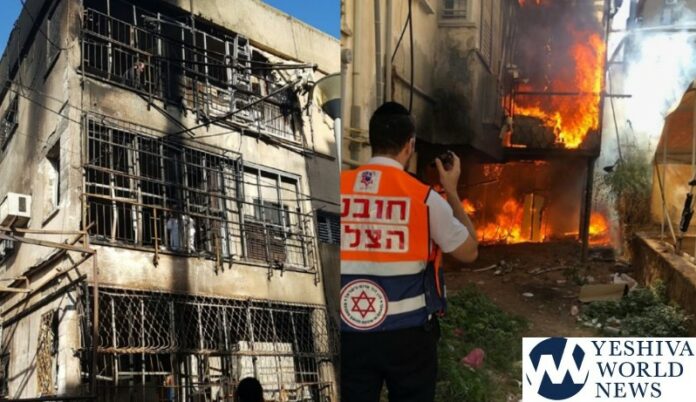 A fast-moving fire ripped through a residential building in Bnei Brak on Erev Shabbos, but Bichasdei Hashem, there were no injuries reported.
The fire started at around 12:00PM in a ground floor apartment located at 41 Matityahu Street. The fire quickly spread to the upper floors.
Neighbors and first responders including Hatzolah volunteers assisted in making sure all the residents safely evacuated the building.
The fire department came, and brought the fire under control around an hour later.
As can be seen in the attached photos and videos, there is heavy damage with nearly all the three apartments destroyed.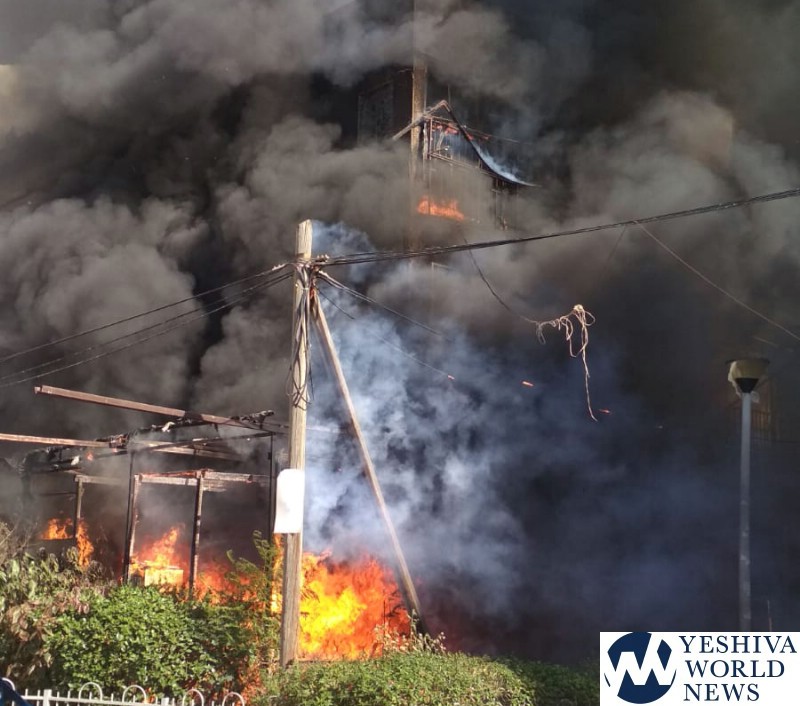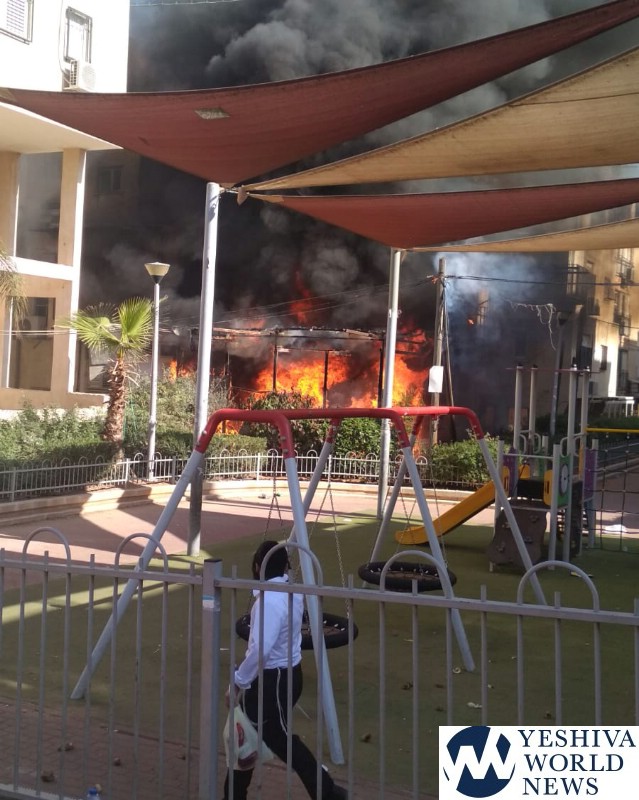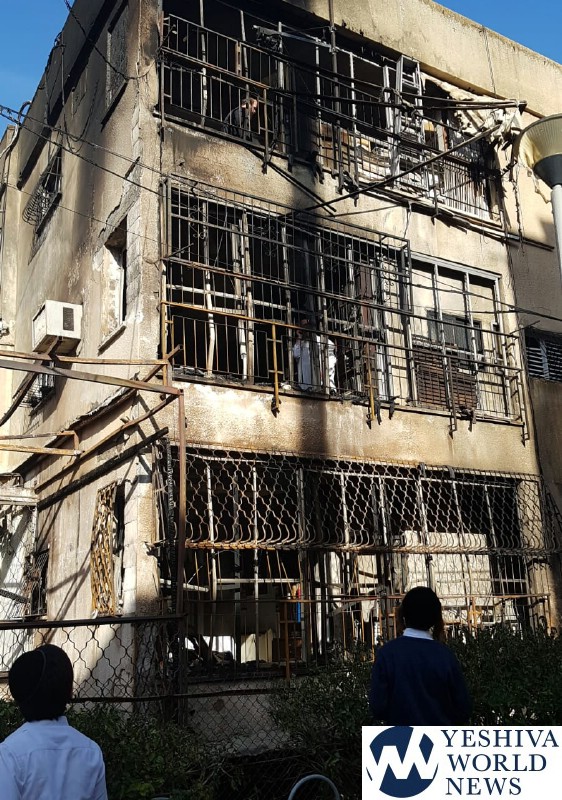 (YWN Israel Desk – Jerusalem)