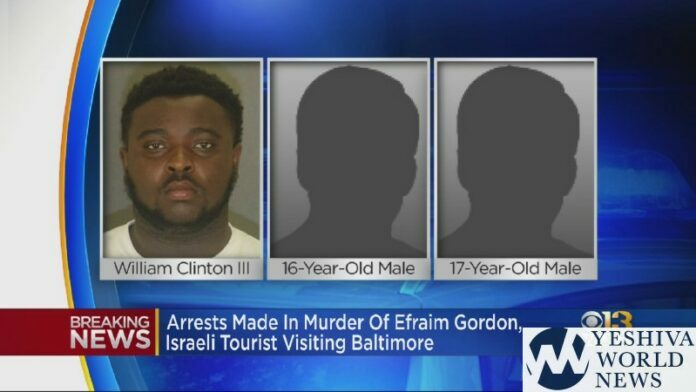 A 17-year-old boy pleads guilty to first-degree murder in the fatal shooting of an Israeli man who was visiting Baltimore for a wedding last year.
Rasheed Morris, 17, is the second of three people charged in the May 2021 shooting death of Efraim Gordon, 31, to enter a guilty plea, The Baltimore Sun reports.
Omarion Anderson, 18, pleaded guilty last month to first-degree murder. William Clinton III, 19, was also charged with first-degree murder, armed robbery and attempted carjacking offenses.
State's Attorney Marilyn Mosby said in a statement that Morris will likely be sentenced to life in prison with all but 50 years suspended.
Gordon was shot multiple times during a robbery while walking to his aunt's and uncle's house in northeast Baltimore. He was taken to a hospital, where he was pronounced dead. Gordon was in town to attend his cousin's wedding.
(AP)